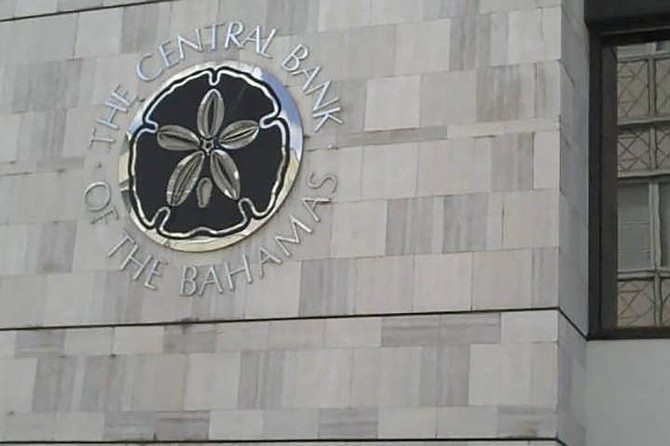 By NEIL HARTNELL
Tribune Business Editor
nhartnell@tribunemedia.net
The Bahamas maintained its strong tourism performance through January 2019 with total air departures from Nassau and Airbnb bookings both up by "double digits" year-over-year.
The Central Bank of The Bahamas, unveiling its economic developments report for that month, revealed that departures from Lynden Pindling International Airport (LPIA) were up by 22.1 percent for foreign and non-resident travellers.
In addition, data from AirDNA, which analyses data from Airbnb vacation rental bookings, disclosed that there was a 37 percent advance in total listed bookings, while those for an entire home and private rooms were ahead by 35 percent and 45 percent, respectively.
"More recent developments for January 2019 from the Nassau Airport Development Company (NAD), revealed that total departures through the main airport - net of domestic passengers -firmed by 22.1 percent, outstripping the eight percent increase a year earlier," the Central Bank found.
"In particular, US departures firmed by 24.5 percent vis-à-vis a 7.2 percent advance in 2018, while non-US international departures expanded by 11.1 percent after a similar gain a year earlier."
As for vacation rentals, it added: "Preliminary indicators for the short-term rental market in January were also improved, as data from AirDNA showed a 37 percent advance in total booked listings relative to the same period in 2018, with gains in both entire place bookings (34.9 percent) and private room bookings (44.9 percent).
"Meanwhile, the ADR (average daily room rate) for hotel comparable listings - which is more comparable across periods - firmed by five percent to $142.40. However, the ADR for entire place listings decreased by 1.7 percent to $330.35."
The Central Bank report continued: "A breakdown of the short-term rental data revealed that the dominant New Providence market noted gains in both the entire place and private room bookings, of 23.7 percent and 25.8 percent, respectively, although increased competition contributed to the decline in the respective ADRs by 9.0 percent and 2.1 percent to $266.46 and $118.18.
"Away from the capital, the majority of the listings relate to the entire place category. In Exuma, the inventory for this segment rose by 43.8 percent, while the associated ADR firmed by 19 percent to $406.
"Similarly, in Abaco and Grand Bahama, entire place listings advanced by 32.7 percent and 50 percent, respectively. Conversely, the ADR for Abaco and Grand Bahama contracted by 26.6 percent to $264.49 and by 5.8 percent to $171.01, placing them at the more affordable end of the spectrum."
Elsewhere, the Central Bank said the Bahamian tourism industry had enjoyed its strongest growth for eight years in 2018. "Total arrivals grew by 7.9 percent to 6.6m, representing the strongest growth in eight years," it added. "This reversed a 2.1 percent reduction in 2017.
"It was supported by the highest expansion in air visitors in over a decade of 16.7% percent, with traffic to New Providence firming by 19.2 percent as the Baha Mar resort completed its phased opening, while visitors to the Family Islands and Grand Bahama also improved, by 10.6 percent and 5.4% percent, respectively.
"The cruise sector grew by 5.5 percent during the year, with support from the Family Island (15.7 percent) and Grand Bahama (9.6 percent) components, although the dominant New Providence market declined by 1.5 percent as gains during the latter part of the year were negated by the weak performance earlier in 2018."