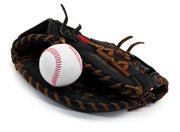 By RENALDO DORSETT
Tribune Sports Reporter
rdorsett@tribunemedia.net
SEVERAL Bahamian baseball players at the NCAA Division I level are on winning streaks with their respective programmes.
Tevin Symonette and the Lipscomb Bison won their fifth consecutive game with a 4-1 win over Tennessee Tech Wednesday night at Ken Dugan Field at Stephen L Marsh Stadium.
The Bisons (9-6) were able to hold the Golden Eagles (10-6) to just three hits in the game.
Symonette, the redshirt senior outfielder, finished 1-4 on the night. He has started 14 of 15 games this season and is hitting .269 with 12 RBI, two home runs and a .406 on base percentage.
The Bisons will have their first road trip of the season as they head to the Buckeye state to take on Ohio State for a three-game series over the weekend.
As a junior last year, Symonette played in 43 games all of which were starts, collected 31 hits for a .204 batting average, with four doubles, three home runs, drove in 22 RBI and scored 17 runs, was a perfect 11-11 in stolen base attempts which was the third most on the team.
Ellison Hanna and the Indiana State Sycamores won their sixth consecutive game with a 4-3 win over the Purdue Boilermakers.The Sycamores improved to a 13-1 overall record this year. Indiana State returns to the field Friday as the team begins a three-game series with The Citadel.
Hanna, a junior transfer out of Kirkwood Community College, has appeared in five games this season, highlighted by a three-RBI game against Jacksonville on February 17.
At KCC, he finished the 2018 season with 59 games played, collected 61 base hits in 192 plate appearances for a .318 batting average. He also finished the year with 27 extra-base hits, including 15 doubles, 10 home runs drove in 55 RBIs and scored 45 runs for the Eagles.
BJ Murray is in his freshman season with the Florida Atlantic University Owls.
The Owls completed a sweep of Quinnipiac on Wednesday night and won their fifth consecutive game with a 7-4 win. They have now won eight of their last nine games.
FAU begins Conference USA play with a three-game set this weekend, taking on Rice.
In Murray's first appearance of his collegiate career he went 1-2, scored two runs with a home run on February 15 against Cincinnati.
Cole Dubet, a senior secondbasemen for the St Louis Billikens is hitting .196, with eight RBI, eight runs scored and four stolen bases through 13 games. Sanit Louis fell 9-4 to Creighton on Wednesday afternoon, putting them at 6-9 on the season.
The Billikens continue their home stand when they begin a three-game series against Chicago State on Friday.
As a junior, Dubet played in and started 57 games. He hit a career-high .303 for the season and hit a career-high five home runs.
Albury Major continues to build upon his standout freshman season as a sophomore with the Xavier Muskateers.
He finished 2-4, with two runs scored in a 7-3 win over Grand Canyon on Wednesday night at GCU Ballpark.
XU bounced back from three straight losses to improve to 6-8 on the young season. It was the second consecutive he went 2-4 after his performance against Arizona State.
Major is the reigning BIG EAST Freshman of the Year and was Second Team All-BIG EAST, As one of the conferences top two way players, he hit .291 with a pair of homers and 21 RBI as the Muskateers' primary centre fielder.
As a pitcher he also contributed a 4.96 ERA in 16 appearances on the mound, including eight starts, throwing 61.2 innings and striking out 54. He struck out a career-high nine in a seven inning outing against Creighton.