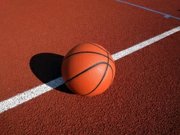 By RENALDO DORSETT
Tribune Sports Reporter
rdorsett@tribunemedia.net
TEAM Bahamas learned its matchups for the upcoming Centrobasket Under-17 Championships, hosted in Puerto Rico.
The draw for the 2019 tournament was Wednesday at the Casa Olimpica in San Juan, Puerto Rico.
In the men's tournament, scheduled for July 24-28, the Bahamas was placed in Group A alongside the US Virgin Islands, Puerto Rico and El Salvador. Group B includes Mexico, Panama, the Dominican Republic and Jamaica.
In the women's tournament, scheduled for July 7-11, the Bahamas was placed in Group B with Puerto Rico, Guatemala and El Salvador.
Group A includes the Dominican Republic, Costa Rica, Barbados and Mexico.The top three teams in each tournament will qualify for the FIBA U-18 Americas Championship 2020.
Both tournaments will be hosted at the Roberto Clemente Coliseum in San Juan. Tryouts got underway for both teams last week.
At the 2017 U-17 men's Centrobasket Championships, Team Bahamas ended Centrobasket the way it began with a lopsided win over Guyana, but ultimately a disappointing seventh place finish. The Bahamas scored the 91-63 win to conclude their five-game stretch in Santo Domingo, the Dominican Republic.
Dominick Bridgewater led the team with 24.8 points, 8.4 rebounds, 4.2 steals and 3.6 assists per games. Raschard Greene averaged a double double with 10.2 points and a team leading 10.8 rebounds per game, Sammy Hunter averaged 14.6 points and 6.8 rebounds per game, Grevaughn Goodman also averaged 14.6 points per game and was the team's leading three-point shooter at 42 per cent.
On the women's side, the Bahamas finished sixth at their tournament in Aguada, Puerto Rico in 2017.
The Bahamas suffered a 75-50 loss to Guatemala for sixth place in their tournament finale.
The Bahamas came out of Group B in third place with a 1-2 record, losing their opener 53-39 to Costa Rica and 99-35 to Puerto Rico in their third game.
In between those two losses, the Bahamas got some consolation with a 86-69 win over Suriname.
The team played in the reclassification round, pulling off a 79-60 rout over the British Virgin Islands before the loss to Guatemala.