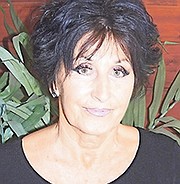 By VICTORIA SARNE
Gratitude. Do you spontaneously or consciously take time to feel grateful for the positive benefits or people impacting your life?
Sometimes we get so caught up in the daily business or busyness of our lives and what we must do or must get that we seldom take time to pause, be in the here and now and feel grateful for what we have. The key word here is "feel", and I say that because I have been reading a research article by Arjun Walia in Collective Evolution: Consciousness, which explores what happens to our emotional and mental states when we sincerely experience gratitude emotionally in our hearts; not to be confused with thinking about it in a cerebral way.
It seems from the findings of these studies done by UCLA's Mindfulness Awareness Research Centre that important things happen within our bodies when we feel grateful. According to them: "Having an attitude of gratitude changes the molecular structure of the brain, keeps grey matter functioning, and makes us healthier and happier. When you feel happiness, the central nervous system is affected. You are more peaceful, less reactive and less resistant." This indicates that the heart acts as a transmitter of gratitude sending its message directly to the brain causing a reaction.
Another group from the University of California, Berkeley noted that their sample was done with 300 adults suffering from various mental health issues such as anxiety and depression. They divided them into three random groups. All groups received counselling services, but the first group was also instructed to write one letter of gratitude to another person every week for three weeks; the second group was asked to write down their deepest thoughts and feelings about negative experiences. The third group did no writing activity. The result? Compared to the participants who wrote about negative experiences or only received counselling, those who wrote gratitude letters reported significantly better mental health which subsequently lasted for up to 12 weeks after the writing exercise ended.
The researchers from Berkeley identified how gratitude might actually work on our minds and bodies. They provided four insights from their research suggesting the basis of the psychological benefits of gratitude: "Gratitude unshackles us from toxic emotions; feeling gratitude helps even if you don't share it; gratitude's benefits take time and practice; gratitude has lasting effects on the brain."
Elsewhere at the Institute of HeartMath, a group of prestigious and internationally recognised leaders in physics, biophysics, astrophysics, education, mathematics, engineering, cardiology, biofeedback, and psychology have been doing brilliant work. Their work has proved that when a person is feeling really positive emotions like gratitude, love, or appreciation the heart beats out a different message, which determines what kind of signals are sent to the brain. The heart beats out the largest electromagnetic field produced in the body enabling the Institute to gather data for further investigation.
They say: One important way the heart can speak to and influence the brain is when the heart is coherent (meaning the heart beating in a stable wave-like sine-rhythm). When the heart is coherent, the body, including the brain, experiences all sorts of benefits, among them greater mental clarity and ability and better decision making.
What do I think about all of this? I believe that practicing mindfulness and gratitude is an absolute requirement for being a truly grounded, emotionally mature and compassionate human being. This gives us as many benefits (maybe more) than to those around us whom we may impact. Whilst we all have our own personal crises, traumas and anxieties there will always be someone who is worse off than we are, which maybe a platitude but nevertheless is universally true.
We, as women, are invested in being nurturers and caregivers – there is plenty that is in need of healing or mending in this world. Let's start with our own intentional gratitude; we can generate a positive mindset to radiate and share love and compassion; this contributes to our own peace of mind and endows us with a sense of happiness which is ultimately what we seek. Gratitude, it's an inside job.
• Victoria Sarne is an entrepreneur and writer. She headed a team to establish a shelter for abused women and children in Canada and was its first chairwoman. You can reach her at victoria.conversations@gmail.com, or visit www.lifelineswritingservice.com.