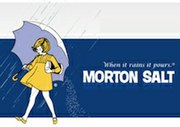 By NATARIO McKENZIE
Tribune Business Reporter
nmckenzie@tribunemedia.net
THE union representing Morton Salt line staff yesterday said workers were "weary but not ready to throw in the towel" over controversial industrial agreement negotiations.
"We have been filing trade disputes from January to now," said Jennifer Brown, head of the Bahamas Industrial, Manufacturers & Allied Workers Union (BIMAWU). "We should have been in Nassau on Monday for a conciliation meeting but the company claimed they never received a notice. It's like they are just playing games. We feel like they're procrastinating. It's just sad."
The union has been at odds with the Inagua-based salt harvester for months. The threat of industrial unrest has loomed over Morton Salt's operations since late last year, with the union saying it was "insulted" by the company's original pay rise offer and associated financial terms.
"It's frustrating but I'm a praying person. God didn't bring us this far to leave us," added Ms Brown. "They've been fighting with the union from its inception. We've just been trying to keep the members strong and letting them know what's going on. They're weary but not ready to throw in the towel. We want to see a resolution to this and an end to all these games."
Tribune Business was unable to reach Morton Salt for comment up to press time yesterday. However, the company said back in February that it hopes to "soon" conclude an industrial deal despite a "very tense" working environment where the line staff union has held-off on potential strike action.
The salt harvester, Inagua's largest employer, said it was aiming to achieve a "comprehensive and fair" industrial agreement with the BIMAWU even though the relationship between the two sides remains strained.