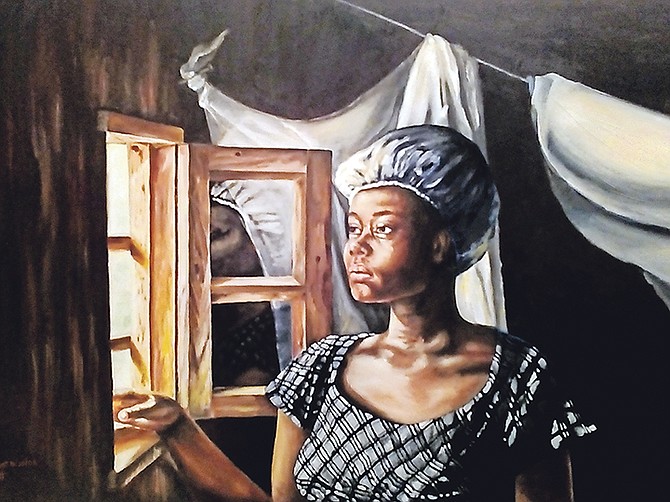 By ALESHA CADET
Tribune Features Reporter
acadet@tribunemedia.net
The new group Emerging Creatives has partnered with the HEALinc Future Health Summit in an effort to bring awareness to the importance of the relationship between mental health and creativity.
Members describe the Emerging Creatives platform as a respectful space that is not judgmental, but a place where creatives can come together and have conversations, ask questions and give answers. It is a place where artists can feel good about who they are and what they create.
Founded by Nicole Collie Jamison, Julius Terrell, Dr Desiree Cox and Kimberley Luttery just this year, the collective's aim is to help empower creatives to protect their sovereign property and projects, increase their personal wealth, and improve their personal well-being.
Partnering with the HEALInc Future Health Summit is one of the group's first initiatives. Founded in 2016 by Rhodes Scholar Dr Desiree Cox, HEALinc was created for the purpose of creating new knowledge and advancing innovation in the Caribbean and Latin American region. The organisation seeks to offer a platform for innovation and a fast-track test bed for cutting-edge, health-accelerating technologies, as well as access to cellular therapy.
" 'Self-care is healthcare' is an emerging mandate for regenerative and personal wellness. Advances in technology now make it possible for appropriate healthcare therapies to incorporate ongoing data capture, analysis and education via distributed technology architecture. This fundamental upgrade empowers individuals to take control of their own optimal health and well-being prior to, through illness, and into healing," said Dr Cox.
Kicking off this evening at 6.30pm at the Grand Hyatt Baha Mar Convention Centre, the HEALinc Future Health Summit will feature more than 40 pieces from an eclectic group of artists.
"Art is a creative release that keeps me sane. Artists are often put in a box and told to create something that will ultimately not belong to them," said Nicole Jamison Collie. "Creating what I want, when I want, gives me freedom. As a Bahamian artist living in the United States I believe that I have a unique perspective with my work that creates a bridge between the two cultures."
She went on to say if she can improve the confidence of just one girl or woman out there, she feels blessed and will have been given even more motivation to keep going. This is the importance of the art show to her.
Kimberly Barrett Luttery added as an African-American creative she believes this specific art show is important because sharing work between artists in the US and the Bahamas can foster understanding about cultures and their similarities.
"Some of the most paramount are that we want the best for our children; a wealth of love, great health, happiness, and success," said Kimberly.
Dr Cox said creativity is the lifeblood of her work, art and life.
"Creating a space for art and for painting is like opening a big bay window with both arms, closing my eyes, feeling the fresh air and sunshine on my face and body, taking a deep breath in and then opening my eyes and exhaling," she said.