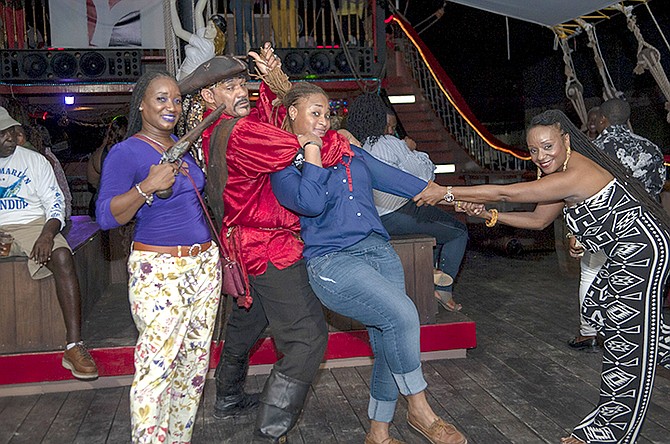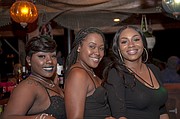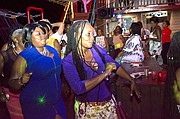 Radio Y98's Loyal Listener Sail Away took place on Saturday night onboard Nassau's newest and only pirate ship - Blackbeard's Revenge.
Guests set sail on a new adventure with Y98's Queens of the sea Saraan Bonny and Mary Jane Read along with Bosun DJ DOM!
Loyal Listener guests enjoyed complimentary drinks from Jimmy's Wines & Spirits. They also sampled Y98's signature drink the Black Y-Cat made with the sophisticated taste of Mewkow Cognac along with other specialty drinks.
One guest said, "Going on the Y98 Loyal Listener Sail Away on Blackbeard's Revenge was incredible! My sister and I were fortunate enough to gain tickets. We drank, talked, lived and danced 'til our feet hurt and loved every single minute of it. It was an event of epic proportions. We hope that Y98 does it every year."