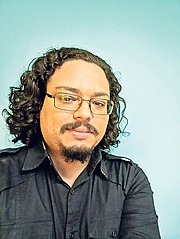 By BRENT STUBBS
Tribune Sports Reporter
bstubbs@tribunemedia.net
WHILE it started out as something to do as a hobby, a group of Bahamians saw the need to take the world of competitive, organised video gaming between two or more players to another level.
They have formed the Bahamas Esports Federation (BESF), headed by Michael Armogan. And in their short time in existence, they have already become members of the Esports Integrity Coalition (ESIC) and the Central America & Caribbean Esports Confederation (CACESCO), the Pan-American Esports Confederation and the World Esports Confederation, all international esports bodies. 
"We realised that we needed something more structured," said Armogan, who serves as the founder of the federation as well. "Esports, on the whole, is something that is being recognised worldwide, country by country, as an actual sport.
"So you have different Esports coalitions and these bodies are trying to work with the different sporting bodies for the same recognition. To that end, the Asian Games have already had a demonstration sport at their venue and in 2022, they will have the actual medals for it."
Just days before the 2020 Olympic Games is held in Tokyo, Japan, Armogan said the International Olympic Committee will hold an eSports event, organised by the IOC and Intel, a company that is helping to drive esports across the world."
According to Armogan, the BESF has been affiliated with Intel to bring more awareness to eSports in the country, as well as provide job opportunities and for youngsters to avoid getting themselves in trouble.
"This could become an industry for us here in the Bahamas if we do it right," Armogan said. "We are also working towards having a national team that will represent the country nationally online and internationally at the various games."
Joining Armogan on the executive board are Dennis Dames as senior vice president, Deborah Hanna, secretary-general Vicquell Lightbourne as treasurer and Tyler Gordon as vice president of Esports Tournaments.
The advisory board comprises of Marlon Johnson, Reece Chipman, Peter Gilcud, C Allen Johnson, Dorian Roach and Alex Butler.
Armogan said they are encouraging all gamers – casual, those interested in going professional, and those who already see themselves as pros – to join.
The first step is to go to https://besf242.org and/or head to their Discord group, http://besf242.org/discord. 
For those who are not familiar with the concept, Esports is the world of competitive, organised video gaming.
Competitors from different leagues or teams face off in the same games that are popular with at-home gamers - Fortnite, League of Legends, Counter-Strike, Call of Duty, Overwatch and Madden NFL, to name a few. These gamers are watched and followed by millions of fans all over the world, who attend live events or tune in on TV or online.
Streaming services like Twitch allow viewers to watch as their favourite gamers play in real-time, and this is typically where popular gamers build up their fandoms.
"Some people feel like Esports is not a game because it's not physical, but when you look at it, it's mental attitude, training, actual time spent by the individuals learning their craft," Armogan pointed out. 
"It's working on your mistakes and improving on them. These are people who have finished school and have made this their careers. They are some of the highest known athletes in sports. The kid who won three million recently was only 15 years for example."
As a means of introduction, Armogan is an advert gamer, one of the top 500 players for WOW's progressive raiding. He took it up as a hobby but saw the need for the event to be expanded here, so he started to organise the federation.
"I have a history in IT and marketing and social media and customer service," Armogan pointed out. "I always had a passion for esports. I didn't know it then, but from I was six years old, there were arcades in Marathon and Town Center Mall where my mom had stores in them.
"When I had free time, I would go in there and play. People called me the wizard. It was from there that I saw a range of people - kids and adults - competing against each other ad people lining up behind them cheering them on."
That was the genesis of the 30-year-old Bahamian born to an Indian father and Bahamian mother starting the federation when he is not on the job at BTC in their retail department or internal training. 
The St Andrew's College graduate went on to complete his double associate degrees in accounting and finance at Galilee College.