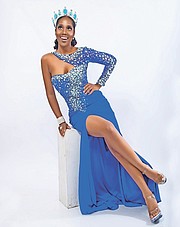 The Miss Bahamas Teen Organisation is sending the current Miss Bahamas Teenager 2019 Amani Stuart off to represent the country at the Miss Teen Universe pageant in Mexico this Thursday.
Amani will have a week of activities from November 1-6. She is currently completing her preparations for this international competition and is excited about the opportunity to compete internationally representing the Bahamas.
Since winning the Miss Bahamas Teenager Pageant this June, Amani walked the runway for the elite Hardour Collection Fashion Show, modelling designs by well-known Bahamian designer Anthea Bullard. She also competed in and won the Teen Top Model competition this year.
"We extend much blessings and success to Miss Amani Stuart who will be competing at her international competition representing the Bahamas and carrying the Bahamian flag on her shoulders as our countries Youth Ambassador to Miss Teen Universe International pageant 2019," said national pageant officials.