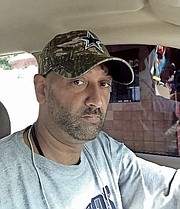 By INIGO 'NAUGHTY' ZENICAZELAYA
AS the NFL kicked off its 100th season last night, here are 5 Fantasy Football sleepers to help you win your week one matchup.
QUARTERBACK
Nick Foles - Jacksonville
Jaguars
The key for Foles is the Jaguars' defence. If they can't slow down the potent Chiefs' offence, the Jaguars will be forced to pass a lot to keep up.
The Chiefs' defence allowed the fifth-most fantasy points to quarterbacks last season and one of the biggest reasons is that they were on the field constantly and the opponents ran a lot of plays.
Foles will put up numbers in this one.
Matthew Stafford -
Detroit Lions
There won't be many weeks to endorse Stafford.
This is one of the best matchups an offence can have, against the Arizona Cardinals woeful defence.
The Cardinals' defence will struggle, especially without cornerbacks Patrick Peterson (suspension) and Robert Alford (leg injury).
Arizona plans to play up-tempo offensively and if it succeeds, the Lions will be able to run more plays.
This game has shootout written all over it.
RUNNING BACK
Justin Jackson - Los
Angeles Chargers
Austin Ekeler was the preferred Chargers running back in drafts and he's expected to see a lot of the targets in the passing game.
However, with Pro Bowl running back Melvin Gordon continuing to hold out, Jackson will get touches and there's a chance it's closer to an even split with Ekeler.
With Gordon and Ekeler out late last season with injuries, Jackson was impressive as the starting running back.
WIDE RECEIVER
Michael Gallup - Dallas
Cowboys
Gallup began to come on strong late last season, and his numbers would have been better but quarterback Dak Prescott just missed him.
That's football.
Gallup has looked excellent in the preseason and he's been getting open easily, wether it's practice or the game.
Amari Cooper gets the top cornerbacks from the opponents and he's likely getting corner back Janoris Jenkins against the Giants, providing Gallup with a stellar matchup, with more than ample opportunity to shine.
TIGHT END
Jack Doyle -
Indianapolis Colts
Many are burying the Colts too quickly with quarterback Andrew Luck now officially retired.
Jacoby Brissett was inconsistent two years ago, and he played his way in with the offensive line and coaching staff.
Brissett was sacked 52 times that year, while Luck was sacked 18 times last season.
Expect better results with Frank Reich as head coach.
Doyle had 26 catches on 33 targets in 2018 in six games and two years ago with Brissett, he had 108 targets and caught 80 passes for 690 yards and four touchdowns in 15 games.
• Naughty presents 'Mischief and Mayhem in da AM' from 6am to 10am, Monday to Friday and 'The Press Box' sports talk show on Sunday from 10am to 1pm, on KISS FM 96.1.