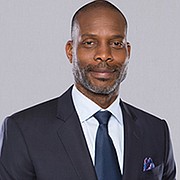 By NEIL HARTNELL
Tribune Business Editor
nhartnell@tribunemedia.net
The Bahamas Telecommunications Company (BTC) and Aliv are at odds over how long customers should be allowed to roam free of charge on each other's networks in the Dorian-hit islands.
Garfield "Garry" Sinclair, BTC's chief executive, yesterday told Tribune Business he was "hoping and praying" its main competitor would agree to permit free mobile voice and data services for 30 days on Abaco and Grand Bahama.
While the two mobile rivals have already implemented national roaming on each other's network after being ordered to do so by the Utilities Regulation and Competition Authority (URCA), Mr Sinclair said they have yet to conclude an agreement on the terms of this arrangement.
He expressed surprise that Aliv executives had spoken publicly about the deal and given the impression that the terms it was seeking had been agreed, arguing that it was "premature" to have done so in the absence of a concluded agreement.
While the regulator has given BTC and Aliv until this Friday to conclude a deal, the two are some 16 days apart on how long Bahamians in disaster-stricken areas should be permitted to roam on their networks for free.
Damian Blackburn, Aliv's top executive, confirmed to Tribune Business yesterday that it believed 14 days' free roaming was sufficient as this was when both carriers' networks were likely to have "materially recovered" from the store's devastation.
While pledging that Aliv would review the situation once the 14-day period expires, Mr Blackburn added that free roaming for a rival's subscribers "shouldn't go on forever". He praised both his company's technicians and their BTC counterparts for "moving heaven and earth" to get a national roaming network operational over the weekend in Dorian's wake.
Mr Sinclair, meanwhile, confirmed that both mobile carriers had "beaten the deadline" set by URCA for completing such an arrangement. The regulator had given them until yesterday to complete all technical issues, yet everything was operational as of Monday.
"On the network side, the focus is to first bring the mobile network back up as is customary with natural disasters like this and to try and get a national roaming deal with your competitors," the BTC chief told Tribune Business.
"We have yet to actually sign the agreement. URCA had given us until Tuesday to implement the technical side so customers could roam on each other's network. We tested it at the weekend and it started operating yesterday [Monday].
"That is working. URCA said get it done by today [Tuesday], so we beat that deadline. They said to get an agreement done by Friday, giving us extra time knowing how thorny that issue is. I was surprised to see my competitor come out and declare the timeframes and terms on which we have agreed."
Mr Sinclair revealed that key among the terms on which BTC and Aliv have yet to agree is how long free mobile roaming on each other's networks will last. "I thought it premature that they'd listed fixed dates for how long the agreement would last," he added. "We opened up free voice and data for the entire country last Wednesday, and said we would do that until Sunday night as it was still in the recovery and rescue phase.
"We left it free for voice and data on the two affected islands, and obviously any agreement we conclude with our competitor we are hoping will accommodate the fact we think it is necessary to leave in place a situation where ravaged and devastated communities in these two islands continue to communicate by voice and date free of charge.
"We are hoping the agreement we will conclude accommodates that," Mr Sinclair continued. "We've made it as hassle free as possible for affected communities to communicate. We want to keep it free for at least 30 days. We are hoping and praying we get that accommodation from our competitor."
The BTC chief added that the carrier, which is ultimately owned by Liberty Latin America (LiLAC), might not need the full 30 days free roaming deal it was seeking as it was "working feverishly to get the network back up and running" in Abaco and Grand Bahama.
He said that timeline was being sought "out of an abundance of caution and to ensure people have the best opportunity to connect with loved ones. Thirty days is the best period. We haven't concluded that and would like to get it done before Friday".
Mr Blackburn, though, told Tribune Business that Aliv had "made our position clear" that only a free 14-day roaming period was required for both carriers' subscribers in the disaster hit area. He added that their differences were "not the main concern", which was making sure their customers have the ability to use the other's network.
"We've made an offer to him [Mr Sinclair] to give free service for 14 days, which we believe is when the the networks will be materially recovered, and will review it after 14 days," Mr Blackburn explained.
"We're doing the right thing by giving free service, and don't believe it should go on forever. We will review it once at the end of the period. We were asked by the regulator to put national roaming live given the situation, notwithstanding whether there was an agreement or not. We think it's the right thing to do; it's an emergency. Whether there's an agreement or not, get the service up.
"We both collectively moved heaven and earth to get it working over the weekend, and did it by Monday, which was the primary objective and what we achieved and co-operated to do," the Aliv chief continued.
"We've made our position clear to him [Mr Sinclair], and he's made his position clear to us. That will get resolved in time. That's not the main concern. It's making sure people on the network have the ability to roam on the other's network, which is what we're focused on."
BTC has been heavily criticised in Dorian's wake with many Bahamians arguing that its network infrastructure was not sufficiently strong enough, and prepared well enough, to handle Dorian's 200 mile per hour wind gusts, flooding and storm surges - at least not in comparison to rivals such as Aliv.
However, BTC yesterday said it was focusing its recovery efforts on Freeport, Marsh Harbour and Eight Mile Rock. Mr Sinclair said: "We now have mobile equipment on the ground in Abaco, and our technical teams are testing a temporary solution that would provide mobile voice services to the more densely populated areas on the island.
"The teams are also continuing remediation efforts to repair fibre connectivity. Landline and mobile services are operational in Sandy Point and Cherokee Sound." In Grand Bahama, mobile services have been restored to the Grand Lucayan, Eight Mile Rock, West End, Taino Beach, Freeport, Coral Reef Estates, Chesapeake, Lewis Yard and Midshipman Drive.
Landline services have been restored to Eight Mile Rock, Lucaya, Midshipman Drive and West End. "Our first priority once we got the 'all clear' was the recovery effort for our employees and their families," Mr Sinclair added.
"Because of this Black Swan event, we needed all hands on-deck. This meant that some of our resources that would usually be focused on network repairs were diverted to assist with the immediate recovery effort.
"We are working in partnership with our vendors who are providing additional technical support resources to help us restore services to our business customers in the shortest possible timeframe."
BTC has evacuated more than 145 staff and their families to New Providence, provided more than 55,000 pounds of immediate relief supplies, and is donating ten generators to the emergency room doctors in Grand Bahama.