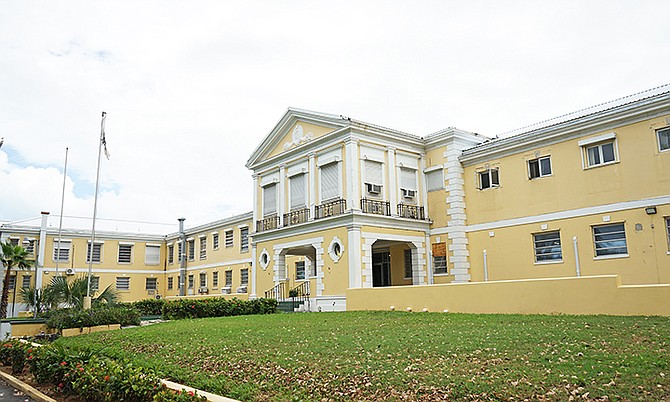 By EARYEL BOWLEG
ebowleg@tribunemedia.net
PRINCESS Margaret Hospital has suspended visiting hours at all public and private wards to mitigate the spread of COVID-19.
The notice came days after PMH's Medical Surgical Ward II was closed after a surgical ward patient became a confirmed COVID-19 case on Sunday. Since then, at least three other patients on that ward had been confirmed to have coronavirus. Public Hospitals Authority (PHA) Managing Director Catherine Weech said the suspension is a preventative measure to control people coming in and out of the hospital, particularly the items people bring into the facility.
PHA said in a statement yesterday: "Updates regarding patients will be made to the identified and/or nearest relative and/or guardian by the assigned physician via telephone. Meals and beverages delivered for patients will not be accepted during this restricted period.
"If a patient requires a personal item, the hospital will contact the identified and/or nearest relative regarding the request; in this case, the delivery must be pre-arranged with ward management. Efforts are being made to provide video-conferencing for our patients on the Children's Ward, so that they can interact daily with a parent or guardian."
Ms Weech later told The Tribune that the notice went out as PMH identified these issues as a concern for the hospital.
She explained: "The reason why we've taken this new position is because we've had an overflow of persons coming in and bringing food items and other items for visitors and because we've restricted the number we've found that we're not able to manage and support the…..transfer of those items throughout the hospital. So we've limited now to no visitors…"
The PHA managing director revealed that most of the patients have cell phones and there is now a programme where the children in hospital will be provided with phones to have regular face-to-face contact with their parents.
Earlier this month, PHA announced PMH visitor restrictions and visiting hours being suspended, however there were certain exceptions allowed at the time.