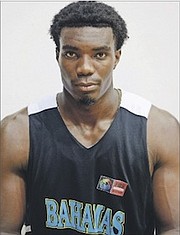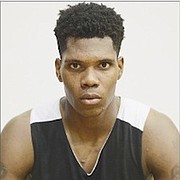 By RENALDO DORSETT
Tribune Sports Reporter
rdorsett@tribunemedia.net
WITH their respective teams in late season playoff races, David Nesbitt and Tavario Miller con-tinue to provide key contributions for their clubs as they conclude the regular season.
Nesbitt has helped to lead Minas Belo Horizonte to a 10-1 record, second in Brazil's Novo Basquete Brasil. Nesbitt finished with 19 points, six rebounds and four assists in a 96-92 win over third ranked Sao Paulo (10-2).
He followed with 14 points (4-8 on three pointers) and eight rebounds in an 84-76 win over Pinheiros. After an opening night loss, Minas has reeled off 10 con-secutive wins to surge near the top of the standings. Just three games remain in the regular season.
In his first year with the club, Nesbitt is averaging 13.4 points, 6.4 rebounds, 2.2 assists and 1.3 steals per game. The veteran for-ward is shooting 61 percent from the field and 36 percent from three-point range.
Nesbitt came off the bench in the aforementioned season debut, a 102-68 loss to Flamengo, but since his move into the starting lineup the team has thrived. In his first start, he followed with a double double - 16 points and 11 rebounds - in a 76-54 win over Pato Basquete to begin the win-ning streak.
This season with Minas marks Nesbitt's third club in as many years in the NBB. He has also won two league championships during his tenure.
He spent the 2019-20 season with Sport Club Corinthians Pau-lista. In 26 games he averaged 12.5 points, 6.5 rebounds, 1.7 assists and one steal per game.
Over the course of the season, Nesbitt was voted to Latinbasket. com's Brazilian League All-Imports Team and League Player of the Week on two separate occa-sions. In the 2018-19 season, he played 37 games for Flamengo and averaged 7.4 points and 4.1 rebounds in just over 17 minutes per game.
Miller and the second-placed Boca Juniors in Argentina's Liga Nacional de Básquet (9-5) was edged 74-72 on the road by the much lower-ranked Libertad Sun-chales (6-11) in the South group. Miller was the top scorer with 15 points (9-9 from the free throw line) and also grabbed seven rebounds in 21 minutes.
Just two games remain in the regular season and Boca Jun-iors' next matchup is with 10-8 Olimpico.
In 12 games thus far, Miller is averaging 13.4 points and 8.7 rebounds per game. He is shoot-ing 54 percent from the field, 33 percent from three and 70 percent from the free throw line.
Miller was an early-season acquisition for Boca Juniors and has had an immediate impact with his new club. He debuted with 14 points and 10 rebounds in a 76-60 win over Ferro just one day after signing with Boca Juniors.
This season marks Miller's second in Argentina.
Last season, he played with Quimsa Santiago del Estero and in 21 games he averaged 10.9 points and 5.5 rebounds per game. He played an integral role in Quimsa winning the league's pennant and finishing as the run-ners-up in the final.
Travis Munnings and Shaquille Cleare helped bring an end to a three-game losing streak for UD Oliveirense in Portugal's Liga Portuguesa de Basquetebol (LPB).
Munnings finished with 14 points and six rebounds, and Cleare, in just his second game with the club, added four points and three rebounds in just 13 minutes.
UD Oliveirense improved to 7-4 on the season.
Cleare made his debut last week and finished with eight points in just 16 minutes of a 90-74 loss to Benefica.
On the season, Munnings has emerged as a team leader, averag-ing 12.4 points, a team leading 8.4 rebounds and 4.3 assists per game.