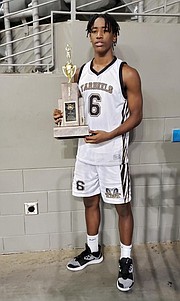 By BRENT STUBBS
Senior Sports Reporter
bstubbs@tribunemedia.net
EVER since Gregory McKay Jr left the Bahamas to complete his high school education in 2016, the former Mt Carmel Cavaliers basketball standout has been making an impression in the United States of America.
McKay Jr, who went on to graduate from Piper High School in Sunrise, Florida, where he played both basketball and volleyball, has just completed his first semester at Mount Zion Christian Academy in Durham, North Carolina.
"So far, it's been good. I like it. It's been a smooth process," said McKay Jr, who is home for the Christmas holidays. "I can't wait to get back so that I can start playing in our regular season games."
Prior to coming home, McKay Jr played in about six regular season games, winning the last four after losing the first two. After averaging about 23 points, five rebounds and five assists per game, the 6-foot, 5-inch forward said he should be well on his way to having a great season.
The 19-year-old said the biggest obstacle that he had to face was making the transition from the Bahamas to the USA, but now that he has settled in, he's making the best of the opportunities that present itself for him to secure a division one college athletic scholarship.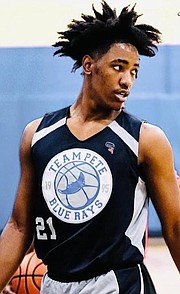 "There was a lot of competition over there so you really have to be prepared to play," McKay Jr reflected. "After a while, I got used to it and now it's pretty good. Being away from my family was another big transition for me. I missed all of the celebrations like birthdays and so on and even eating some of the nice Bahamian food. But I'm glad I'm back here to enjoy all of that with my family and friends. I am going to make the most of it before I leave."
If there was anything he particularly missed eating, it was conch salad, conch fritters, souse and Johnny Cake. Additionally, he said he would have liked to have gone to the junkanoo festival, but he's quite aware of the cancellation of the major cultural event because of the coronavirus pandemic.
"We are dealing with it (coronavirus) over there too," he said. "We have to practice social distance, wash our hands and wear our masks. During the games, we have to wear our masks. It's difficult, but it's necessary.
With their regular season set to start on January 9, McKay Jr said he will definitely be ready. He's taking the time here to ensure that he goes out jogging every morning and exercising. Wherever he can, he also tries to participate in a pick-up game of basketball.
To the other Bahamian players who would like to continue their careers in the United States, McKay Jr had this bit of advice to offer them.
"Don't ever give up on your dreams, thinking that it's too late. It's never too late," he said. "Just keep working. If it's for you, you will get it. You may see guys who you grew up with getting success faster than you, don't give up. Your time will come. You just have to be prepared for it. It will come."
Thanks to his father, Gregory McKay Sr, who is now living in the USA, McKay Jr got his breakthrough to play overseas. His mother is Aniska Taylor, who has been supporting him just as much in his quest to go on and compete in the National Basketball Association.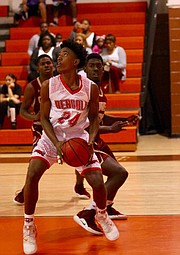 "In Florida, I worked out with some pros and high division one basketball players and I think it went pretty good. I was able to hold my own," he said. "I don't think there was that much of a difference in the talent level between them and me, so that was definitely a confidence booster for me that I can make it.
"Before I get there, I want to shout out to my family, the McKay family and everybody else who has been supporting me. Thank you all for helping me to get this far. I'm not done yet, so I still need your support to get there."
McKay Jr has one sister Megan McKay, 18, who is not as sports oriented as he is, but she too is doing her part to encourage him along his journey.