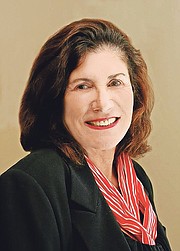 What happens in and to Grand Bahama transcends partisan politics and for nearly two decades has challenged every administration in office. What was once proudly deemed The Bahamas' Second City, was founded in mid-last century as a planned resort, a glamorous casino a magnet.
I was back and forth from Florida sailing out of the marina in those days and saw it take shape. There was nothing remarkable about its architecture for the most part but there was something very special about what this flat land was supposed to mean and to be.
The city boasted championship golf courses when courses in tropical climes were still something to take note of. The concept of Freeport as a free port added more clatter to the chatter. The International Bazaar boasted shops with exotic names and luxury goods and a casino that drew players from around the world with its Taj Mahal-like dome. Roads were wide and clean, the economy was strong, people walked with a bounce in their step.
And then… and then... and then again.
To put it gently, Grand Bahama hit a rough patch.
Mind you, no matter how high the unemployment or powerful the storms, Grand Bahamians love Grand Bahama. They eschew Nassau – too much traffic, fear of crime, crowds everywhere you go and if they have to come to the capital, they can't wait to get home to Freeport or Eight Mile Rock or West End - wherever home is. They're probably a far more loyal lot than Nassauvians are to Nassau.
But understanding the decline in the Grand Bahama economy and what it will take to put that bounce back in residents' steps is like trying to do the Rubik's Cube with eyes closed and hands tied. As for cause, some observers blame a Grand Bahama Port Authority that started out as a brilliant managerial experiment until it aged and became a stranglehold on growth. Others blame a series of back-to-back hurricanes that slammed into the island, competing for unwanted attention and hardly giving the island a chance to recover in between.
Almost everyone looks at who owns the largest hotel, the Grand Lucayan, now mostly closed, the airport, still not rebuilt after the latest pummeling from Dorian, and who controls the port and harbour. But it would be unfair to blame any single company for everything that has gone awry. That company did not cause the closure of the Royal Oasis or the International Bazaar, holdings of Harcourt Development.
I recently came across a Tribune letter to the editor from Saturday, February 26, 2005, (yes, there was a Saturday Tribune then) almost 15 years ago, calling the Royal Oasis to task with the headline 'Royal Oasis must live up to it responsibility'.
The pattern of hope and disappointment in Grand Bahama has deep footings.
I was back in Grand Bahama several times after the storm, most recently last Friday. Flooded cars still line long portions of designated roads that are now parking for abandoned vehicles. Many businesses are still closed or trying to recover. But there is no question of an almost palpable feeling that things are about to change. If Royal Caribbean proceeds with the purchase of the Grand Lucayan, hope, like employment, will certainly rise.  
While we pray for better days ahead we all should wonder and admire those resilient souls in Grand Bahama who continue to love their island no matter what. Any time we think Grand Bahama is in trouble - and they've got a lot to learn from us in the big bustling city of Nassau - we should turn around and ask what we can learn about loyalty to a place from them.
Whose foolish idea was this?
You know when you see something that you don't believe you are seeing so you look at it again but you are still seeing it? Then you get the 'I don't believe I am seeing this' feeling. That's the feeling I got when I pulled up to a light at the intersection of Elizabeth Avenue and Shirley Street.
My car was in the left lane, facing south when I noticed that there were two traffic lights for the intersection, both facing me, one in the left lane, the other in the right. It is a two-way street so maybe the light in the right lane was meant for cars that planned to reverse. Whose foolish idea was it to put up a light you'd have to reverse to use?
Speaking of traffic lights, did you notice how much more smoothly traffic flowed east to west when there was no light at Parliament and Shirley Streets? Can we not consider making that a blinking light or four-way stop?
And why not convert the light at Shirley and Village Roads to a blinking light between 7pm and 6.30am?
Then there are the lights on Kemp Road that need a good review… and it would be interesting to hear your thoughts.