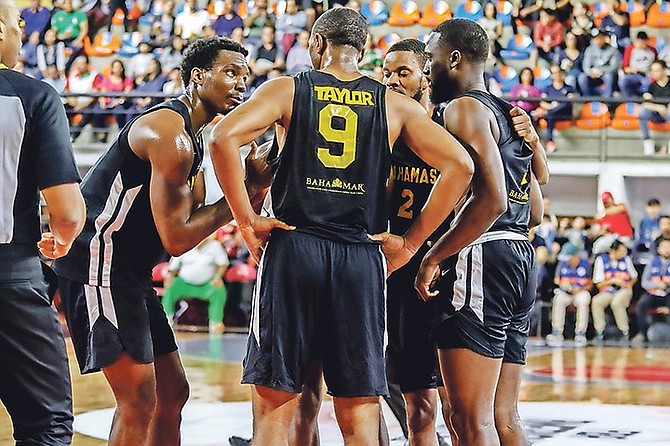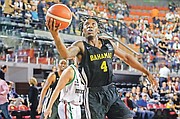 By BRENT STUBBS
Senior Sports Reporter
bstubbs@tribunemedia.net
The Bahamas men's national team got out-matched in their first meeting and will need all the help they can get when they host Mexico in their FIBA AmeriCup 2021 Qualifier in the ballroom of the Atlantis resort, Paradise Island, on Sunday.
In hosting the first leg of the home-and-away series last night in Mexico, the Mexican national team knocked off the Bahamas 75-61 as Omar De Haro led four players in double figures with 17 points.
With just 10 players in uniform and Bahamas Basketball Federation president Mario Bowleg filling in for Norris Bain as the head coach, assisted by Steve Barnes, the Bahamas could not get their rhythm going until it was a little too late.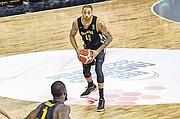 Travis Munnings led the Bahamas' attack with 16 points and three rebounds. David Nesbitt was the only other player in double figures with 13 points and seven rebounds.
The other starters - D'Shon Taylor had seven points and a pair of assists and steals, Jaron Cornish had five points, four rebounds, two steals and an assist and Michael Thompson Jr had two points and four rebounds.
Michael Carey Jr (three rebounds, two assists and a steal) and Willis Mackey Jr both came off the bench with five points. Jaraun 'Keno' Burrows contributed four points, five rebounds and two assists and Domnick Bridgewater chipped in with four points, three assists and two rebounds. Michael Bain Jr was scoreless.
After Thompson Jr scored the first basket of the game on a layup in the first 49 seconds, the Bahamas got outscored 11-0 until D'Shon Taylor broke the scoring drought by icing a pair of free throws with 4:37 left in the period.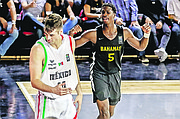 The Bahamas came within three (11-8) thanks to a pair of free throws from Michael Carey Jr and a three-pointer from Travis Munnings. Their final basket came on a three-pointer from Munnings for a 14-11 deficit with 3:06 to go. Mexico then went on a 4-0 spurt in what started out as a defensive battle for a 18-11 lead at the end of the period.
With their crowd cheering them on, Mexico went up 41-30 at the half. At the end of the third, they were on cruise control with a 65-41 advantage. But the Bahamas found their groove in the final period, outscoring the home team 20-10 to trim the final deficit to 14.
The Bahamas is hoping to have Shaquille 'Shaq' Cleare and Tavario Miller on Sunday, along with coach Bain in uniform when they play Mexico again.
Both Cleare and Miller got their release from their pro teams too late to make the trip to Mexico.
Bain could not travel from Grand Bahama because of a personal commitment.