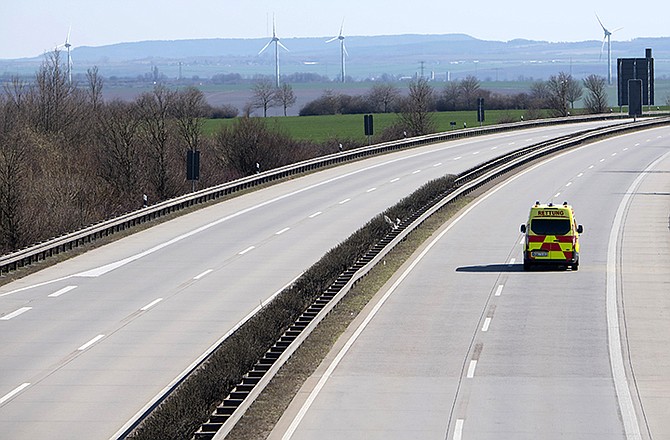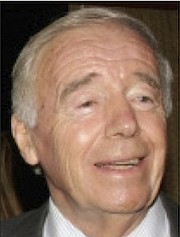 The suggestion last week by English historian and author, Antony Beevor, that mankind may be facing a fundamental turning point over the deadly coronavirus may be regarded by many as a bit over the top – transformative for sure, but such an apocalyptic claim looks to be premature since no one knows with certainty how this crisis is going to develop. The seriousness of COVID-19 so far, with the latest figures showing it has infected more than 350,000 with over 16,000 deaths, makes me keen as a columnist to offer comment once again this week.
There is so much media coverage that it is all too easy to lose track of developments. In summary, the worst hit countries at the beginning of this crisis - China and South Korea - now seem to have partially controlled the virus, while Iran, Italy and Spain have been the worst hit more recently, with Italy suffering some 5,000 deaths and Spain more than 2,000. The figures for the UK are nearly 6,000 cases and 281 deaths, though British Prime Minister Boris Johnson has warned the nation is probably only two to three weeks behind Italy; and there have been more than 30,000 cases and over 400 deaths in the US where ordinary day-to-day life has been turned upside down.
Overall, the epidemic is engulfing Europe and city centres have emptied as people stay behind closed doors, though in Britain many seem to be defying official advice about social distancing.
All this - together with the resulting confusion, fear, panic and hysteria - is unprecedented. It surely shows the fragility of life and the vulnerability of everybody in an interconnected and interdependent world. Political leaders, including our own Prime Minister here, are describing the struggle against the virus as a war - not least, I assume, because it poses comparable challenges and requires similar responses. Some say this is unwise because war can mean limitless death and destruction and thoughts of it can induce excessive fear.
Nonetheless, using an image of war purely as a metaphor where every country is on the same side and the enemy is invisible is probably justified since it may help to unify people nationally and bring home to them just how serious COVID-19 is. However, although it is understandable in Britain that politicians are using an analogy with the Second World War as a time of huge national co-operation and endeavour, this can only be taken so far because people know that essentially the enemy is within their own country. The scale of the threat may not have sunk in yet, but governments are showing the masses that they will not flinch from drastic action similar to wartime measures.
Despite the obvious need for international co-operation in the form of a consistent and coordinated approach in dealing with a virus that knows no borders, it must be right for each country to determine its own measures to limit its spread, because each alone knows what will be best practice in its individual circumstances, particularly when the disease will be at varying stages in different countries. However, medical experts need to work together worldwide, as do political leaders in imposing travel restrictions and testing for the virus, though such collaboration may not sit well with today's national rivalries and with some countries already indulging in the blame game about the origin of the pandemic.
Here in The Bahamas, even though only a few cases of positive testing have been recorded so far, the strong emergency measures taken by the Government, including a temporary nightly curfew, should surely be widely welcomed. To my eye, Dr Minnis' address explaining the strategy and the details was a model of clarity and good sense, but implementation of new regulations will doubtless present challenges.
As for Britain, at a time of national emergency the country is in virtual lockdown with large parts of the economy closed. But the extent of the government's financial assistance to businesses and individuals is unprecedented, with some surprised at what amounts to the interventionist practices of a centralist state.
Mr Johnson has warned of the danger of the National Health Service becoming overwhelmed by new cases and last night he announced strict new curbs, telling people they must stay at home except for essential shopping, daily excercise, any medical need and travelling to and from vital work. But all this has to be viewed, of course, against the public's natural scepticism about the truthfulness of governments and its basic opposition to any restriction of ancient civil liberties.
Moreover, since any thinking person does not take for granted what he or she is told, governmental measures must always be seen to be proportionate, balanced and practical and, above all, necessary while any perception that official response strategies are not effective in looking after people could lead to an increase in tension and even civil disobedience. Addressing the problem with decisive resolve, governments also need to reinforce a sense of community that 'we are all in this together'. People are now saying that tackling COVID-19 will require months of sustained collective effort. Thus, clearly, this is a time for global co-operation in order to ensure its swift elimination – and action on an international scale will be needed to rebuild confidence after such a severe shock to the global economy.
Time to cheer Dame Vera again - now aged 103
Britain's Forces' sweetheart and national treasure, Dame Vera Lynn, celebrated her 103rd birthday last week. During the Second World War she became famous for helping to rally the troops and raise their morale during her singing tours overseas. She entertained them with memorable songs like We'll Meet Again which sent a strong message of hope and reassurance.
Commentators are now quick to point out that for the second time in her life Vera Lynn can inspire the country to discover 'moments of joy' during a national crisis. Reportedly, a new video is being released showing archive footage of her wartime performances, and this is designed to send a positive message to the country at a time of hardship. She herself has said that in such uncertain times there is a need to pull together and support one another while all the while remaining positive and calm. Her advice, as well, to follow official advice in reaction to the threat of the virus will surely be widely welcomed – and her message is to 'keep on smiling and keep on singing'.
In 1995, I was fortunate enough to meet Dame Vera when I was running the civilian side of the government's commemoration and celebration of the 50th anniversary of VE-Day marking the end of the Second World War in Europe. We had invited her to play the main role in an out-of-doors concert in Hyde Park - with a specially constructed stage - that brought the ceremonies to a close.
To the delight of the huge crowd of spectators, she performed like the true professional she was - and many were in tears, with a mixture of joy, sadness and nostalgia but at the same time gratitude and appreciation. This truly remarkable lady now lives in her retirement in a village in Sussex and it seems the whole of England has been wishing its national treasure a happy 103rd birthday.
How much faith do you think we should put in astrologers?
Still on the subject of coronavirus, its sudden appearance in China and its rapid spread across the globe has led people to speculate about its origin.
Historically, many were convinced that the 16th century French physician and astrologer, Nostradamus, accurately predicted global events, from the French revolution to the rise of Hitler. Now, some are saying that he foresaw the coronavirus in his book Les Propheties in 1555. As I wrote in a column in December, apparently it can also be inferred from his writings centuries ago that a large earthquake will hit North America this year and that sea levels will rise. It is also contended that the blind Bulgarian mystic and clairvoyant, Baba Vanga – dubbed the Balkan Nostradamus – predicted the outbreak of COVID-19 decades ago.
Many are sceptical of such claims as being too vague or simply regard them as a hoax. However, greater credence is given to the prediction of coronavirus by American author and self-styled psychic, Sylvia Browne, who wrote in 2008 that in around 2020 a severe pneumonia-like illness would spread throughout the globe.
Conspiracy theorists insist governments will have known about coronavirus in advance but took no action to prepare for it, or to try to prevent it, because they wanted to create disorder in the world for their own purposes. Such people, with the supposed hindsight of history, tend to believe – despite evidence to the contrary - that there is a predictable shape or pattern to human affairs. But that notion has been shown time and again to be illusory.
Nevertheless, for my part, I find it a bit eerie, in retrospect, to have written in that earlier column already mentioned that astrologers had been predicting the new decade this year would kick off with an unspecified once-in-a-generation event that would significantly change the world!
All that said, many people believe deeply in astrology. Reportedly, president's wife Nancy Reagan was one who conducted her life in accordance with the 'stars'. This may be a somewhat superficial and uninformed view, but the problem, it seems to me, is there is rarely sufficient specificity in such forecasts and revelations, or in crystal-gazing by clairvoyants, to enable the average person to make use of the information in order to make choices about life - even though broad trends may be accurately foretold.