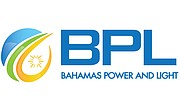 SEVERAL portions of New Providence were struck by an electricity disruption yesterday due to a "problem" at Bahamas Power and Light's Blue Hills Power Station.
BPL did not specify what the issue was, but said an investigation was being done to better determine what sparked the outage.
While the affected neighbourhoods were not outlined, customers commented on BPL's Facebook page that many areas, including Winton Meadows, Golden Gates, Cable Beach, side streets off Bernard Road, Blair, Pinewood Gardens and other areas were left without electricity after noon yesterday.
After 3pm yesterday, BPL said supplies were restored to all affected areas.
In February, thousands of homes in New Providence were left without power due to an "engine trip" at one of BPL's stations.
At the time Quincy Parker, BPL's director of communications, said the outage was caused by a "fault on a transmission line out of Blue Hills Power Station which triggered an outage affecting all customers fed by the station".