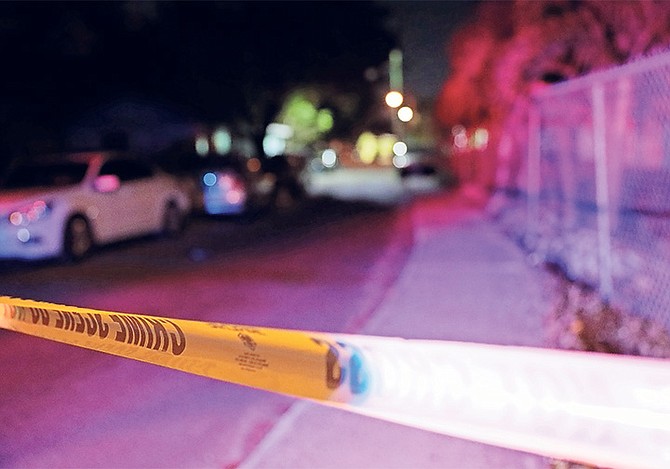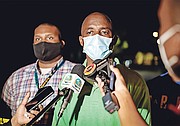 A MAN is dead and another is in hospital after a double shooting last night on John Road off Hospital Lane.
Assistant Superintendent Audley Peters said shortly before 7pm, responding officers met a man lying on the ground with apparent gunshot wounds to the chest.
"A distance away, officers found the body of another male with gunshot wounds to the head. "That victim was assisted to the hospital via a EMS unit and it is our understanding at this moment that that victim has succumbed to his injuries," ASP Peters said.
The victim who was shot to the chest was taken to hospital by a private vehicle however his condition was not known up to press time.
ASP Peters said the men were pursued by their shooter/s. One body was found on a pathway and another body was on the verge on the street.
He said police were following leads and a man was in custody assisting with the investigation.
While the victims' identities were not known up to press time, ASP Peters said both men appeared to be between 30 to 40-years-old.
"We want to assure the members of the public that officers will continue to do their best in assuring our presence on the street to quell these conflicts between individuals and also to assure them that we are working on the information we are receiving from them in taking firearms off the street," ASP Peters said.
No weapons were found at the scene, but police did find spent pistol cases, he added.
Asked if the incident was gang-related, ASP Peters said it was too early to say, adding police have to do a "victimology" to determine motive.
This comes after a Grand Bahama man was fatally shot to the head on Sunday night, becoming that island's first homicide for the year. The victim is said to be Omar Penn, aka "Punch", who survived at least two previous murder attempts.
The country's murder count stands at 18 for the year, according to The Tribune's records.