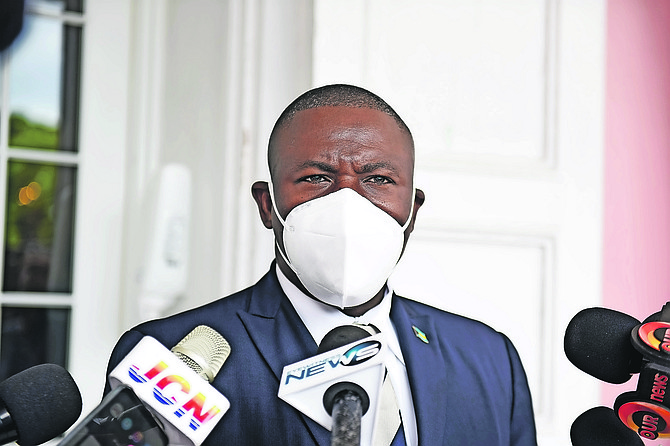 MINISTER of Health Renward Wells says the Oxford-AstraZeneca vaccine will be in the country by the end of this week.
He said the roll out of jabs could start "as early as next week" but he will leave the announcement about the details to Prime Minister Dr Hubert Minnis.
"We're looking at sort of the end of the week as was intimated by the deputy prime minister. . .it is good news," Mr Wells said before heading into a Cabinet meeting on Tuesday. "What would make it even better news is when the vaccine lands, that the Bahamian people avail themselves of it to the maximum possible use. We want the Bahamian people vaccinated because we want our economy open, we want the Bahamian people safe."
On Sunday, Dr Minnis made a strong appeal for all citizens to take the COVID-19 vaccine, insisting the country's economic rebound hinged on widespread administration of the jab.
In a nationally televised address, Dr Minnis said when a large percentage of Bahamians are vaccinated, more of the country will be able to open up, adding this would spark more jobs among other economic positives.
For more on this story, see Wednesday's Tribune.