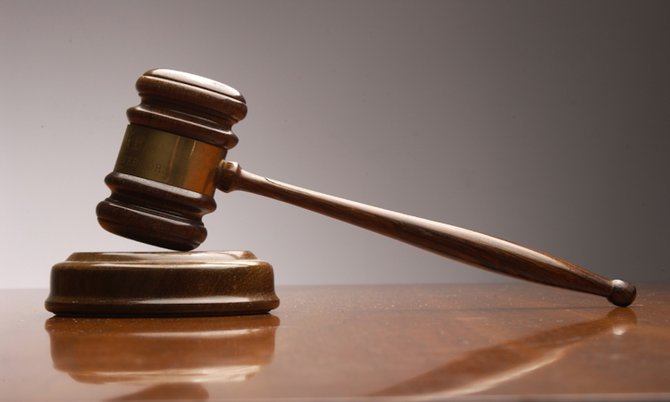 By FARRAH JOHNSON
Tribune Staff Reporter
fjohnson@tribunemedia.net
A 46-year-old man who was found with more than $5,000 worth of marijuana, which he claimed he was keeping for a friend, was yesterday fined $7,800.
Police arrested Craig Smith after they seized five pounds and seven ounces of Indian hemp from him on January 19.
He pleaded guilty to one count each of possession of dangerous drugs with the intent to supply and simple possession during his hearing before Magistrate Samuel McKinney.
The court was told that officers, acting on information around 1pm on the day in question, went to Smith's residence and informed him that he and his home would be searched for dangerous drugs and firearms.
During their investigation, officers found one plastic wrap with marijuana in one of the accused's jacket pockets. They also discovered a brown box filled with marijuana lying in a shed in the back of Smith's yard. He and the drugs were then taken to the Drug Enforcement Unit. When he was questioned Smith took ownership of the marijuana found in his pocket, but claimed another person gave him the box that was found in his shed "to keep". According to the prosecution, the drugs had a combined street value of $5,700.
After pleading guilty, the construction worker was fined $7,500 or one year in prison for the marijuana found in his shed and another $300 or one month behind bars for the plastic wrap found in his pocket.
Yesterday, another man who was found with an assortment of drugs, was fined $1,100.
Samy Paskel, 46, was arrested after officers found eight ounces of marijuana, two amphetamine pills and one gram of cocaine in his home on January 19.
The court was told that that day officers went to Paskel's residence to conduct a search. However, when they knocked on the door, no one answered. Minutes later, they saw a light turn on in one of the rooms and saw the accused trying to run away. Officers then breached the door and stopped Paskel as he was trying to flee. When they searched him, they found all of the drugs on him. He was subsequently arrested. When he was questioned in custody, he told officers he only sold marijuana.
During his hearing, he was fined $800 or nine months for the marijuana, $200 or three months for the gram of cocaine and another $100 or one month for the two tablets. All of the sentences were ordered to run concurrently.