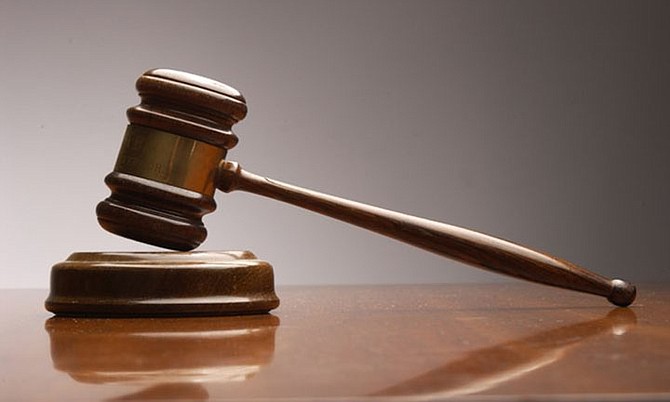 By FARRAH JOHNSON
Tribune Staff Reporter
fjohnson@tribunemedia.net
THE Court of Appeal yesterday confirmed the five-year prison sentence of a man convicted of illegal drug and firearm possession over four years ago.
In May 2017, two officers patrolling the Elizabeth Estates area noticed a silver vehicle being driven in a suspicious manner. According to court documents, one officer identified the driver as Kenton Ferguson and watched him as he went to a nearby residence to hand over a white and blue shopping bag to another man before speeding away.
A search was made of the man's home as well as the bag. Officers found marijuana and cocaine in the bag along with three firearms and ammunition. The man was arrested. When questioned, he told officers: "Kenton give me this, and say hold it."
This led to the arrest of the appellant, who was charged with possession of drugs, firearms and ammunition. Ferguson was convicted of the offences and sentenced to five years and eight months in prison. He later appealed his conviction and sentence on the grounds the magistrate "wrongly allowed" a dock identification of him when no previous form of identification was conducted by the prosecutor. He further argued the sentence was unduly severe.
In a Court of Appeal ruling, Justices Jon Isaacs, Maureen Crane-Scott and Roy Jones affirmed his conviction after ruling there was "ample evidence" before the chief magistrate which could support her decision to convict Ferguson. Nevertheless, they said his sentence would be "varied" to reflect the seven months already spent on remand. This means Ferguson will spend five years and one month in prison, from the date of conviction.
In their judgment, delivered by Justice Isaacs, the panel noted the arresting officer did not make a dock identification "in the true sense of the words" when he identified Ferguson in court.
"D/C 3543 McKenzie had testified that he was familiar with the appellant as he had had the appellant under surveillance around one week before he observed the appellant hand over the blue and white Super Value bag later discovered to contain the three firearms," he said.
"The chief magistrate sits as the judge of the facts and the judge of the law. In that dual capacity she determines what the facts are in the case – a function performed by the jury in a case tried in the Supreme Court – and she is guided by the law as she interprets it to be – a function performed by the trial judge in the directions he gives to the jury, the triers of the facts, to apply to the facts as they find them to be."