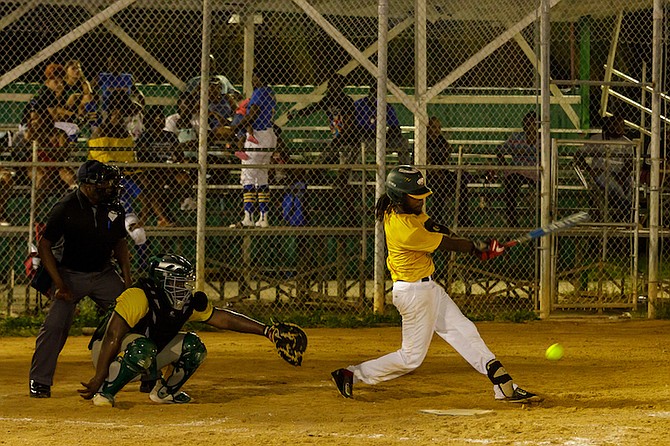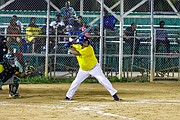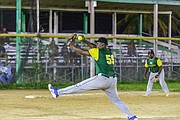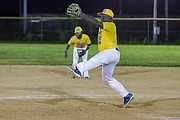 THE C&S Hitmen and the R&B Operators were victorious in the New Providence Softball Association's double header played in the Bankers Field at the Baillou Hills Sporting Complex on Saturday night.
In the men's feature contest, the Hitmen, coming off a 15-2 rout over the Renegades on Friday night, doubled up the Chances Mighty Mitts 6-3, while the Operators dialed up the Lady Truckers 8-1.
• Here's a summary of the games played:
Hitmen 6, Mighty Mitts 3: Sherman Ferguson blasted a three-run home run in the first inning to highlight his 1-for-3 outing as he was named the most valuable player of the game.
Alcott Forbes got the win on the mound and Michael Ingraham was tagged with the loss.
Operators 8, Lady Truckers 1: Brendia Ferguson was the winning pitcher and she helped her own cause by going 1-for-2 with a run batted in (RBI) to earn the MVP honours.
Keishana Coakley was the losing pitcher.
Hitmen 15, Renegades 2: Martin Burrows Jr was named the MVP after he got the win and helped his own cause by going 3-for-3 with a RBI and three runs scored.
Christopher Brennen got tagged with the loss.