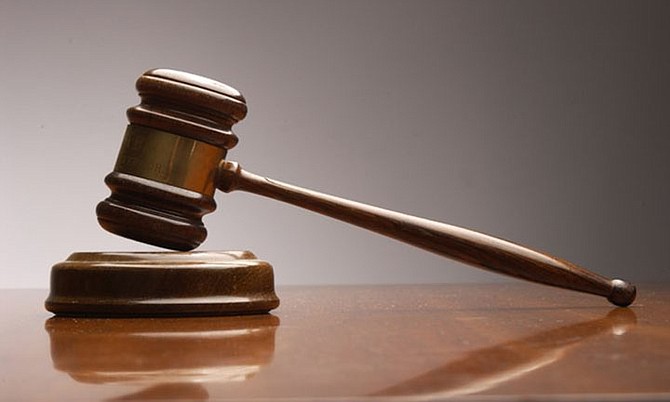 By PAVEL BAILEY
Tribune Court Reporter
pbailey@tribunemedia.net
A MAN was fined in a Magistrate's Court yesterday on multiple charges, including disorderly behaviour and assaulting a female police officer.
Anthony Bell, 59, brother of Labour and Immigration Minister Keith Bell, stood before Assistant Chief Magistrate Carolyn Vogt-Evans on five separate charges. These include using obscene language, disorderly behaviour, resisting arrest, assaulting a police officer and disorderly behaviour in a police station.
On June 11 at Zion Boulevard, the accused was acting in a disorderly manner and used obscene language to the annoyance of woman Sergeant 330 Wallace. In the process of arresting him for his behaviour, Bell allegedly assaulted her.
Later the same day, after his arrest, he continued to act erratically at the East Street South Police Station.
The prosecution elaborated on the incident's events as it was explained that at 7pm that day officers on mobile patrol, including Sgt Wallace, observed the accused driving dangerously.
When the officers pulled him over, Bell told them that he had no ID on him and proceeded to specifically target Sgt Wallace by saying that his brother, Keith Bell, would get her fired for this.
He then went on a sexist rant when he said that no woman was going to arrest him, that he'd treat the Sergeant like a man and cursed her and the other officers present.
It was later indicated that he was under the influence of alcohol at the time. Bell confirmed that he had one drink on the night of the incident.
After Bell admitted to the court that he pulled away from the officer resulting in him inadvertently striking her, he said he was remorseful and apologised for what he had done.
The magistrate elected to withdraw the charge for assaulting a police officer, but logged his official plea for the remaining charges as guilty.
Magistrate Vogt-Evans then called the accused a chauvinist and told him that his behaviour was unacceptable. She told him that even if Bell has issues with an officer, he must respect the uniform.
Bell was fined $250 on the resisting arrest charge or risk three months in prison. For the remaining charges he was ordered, as part of a conditional discharge, to write a letter formally apologizing to W/SGT Wallace.
In addition, he was ordered to apologise to his brother for using his name in the letter, which Bell is expected to read to SGT Wallace in the foyer of East Street South Station. In it he has to express his apologies to her and all other officers present.
A signed copy of this letter to officer Wallace must be presented to the Magistrate when Bell returns to court for mention on July 14.