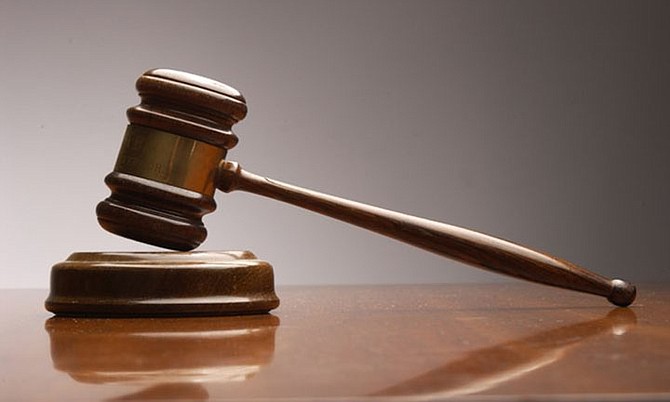 By PAVEL BAILEY
Tribune Court Reporter
pbailey@tribunemedia.net
TWO men were charged in the Magistrate's Court yesterday in connection with a series of vehicle and automotive part thefts in the nation's capital.
Clydon Stubbs, 24, and Conley Adderley, 24, stood before Magistrate Samuel McKinney on a shared charge of unlawful possession.
The pair also faced separate charges before the court with Stubbs facing additional charges of armed robbery, a second count of unlawful possession and violation of bail.
Meanwhile, Adderley faced charges of stealing, damage, and trespassing.
The two are accused of being found in possession of nine car headlights, four Nissan grills and one grey intercontinental battery suspected of being stolen.
They were found on October 24 on Avocado Street in Pinewood Gardens.
On May 2, 2021, in New Providence, while reportedly armed with a handgun, Stubbs is accused of robbing Preanteia Young of her Burgundy coloured Nissan Cube valued at $6,300.
Then on October 28 on Saffron Street in Pinewood, Stubbs is alleged to have been found with a stolen brown Honda bumper.
Finally, between October 23 and 24 at Lauren Street in Sir Lynden Pindling Estates, Adderley is accused of trespassing on Sandy Wilson's property. While there he is alleged to have caused damage to Wilson's silver coloured 2009 Nissan Note after stealing its two headlights and front grill. These items have an estimated value of $1,122.
While Adderley pleaded not guilty to all of the charges, Stubbs was informed that his armed robbery charge would proceed to the Supreme Court by a VBI.
Stubbs pleaded not guilty to the remaining charges.
As the judge lacked the jurisdiction to grant Stubbs bail for the armed robbery charge, he was remanded to the Bahamas Department of Correctional Services. He was also told of his right to apply through the higher court for bail.
Meanwhile Adderley was granted bail at $1,500 for his unlawful possession charge and $5,000 for the charges related to trespassing. Under the conditions of his bail he is expected to sign in at East Street South Police Station every Monday, Wednesday and Friday by 6pm.
Both accused are expected to return for service of their VBI and trial for the lesser charges on December 7.