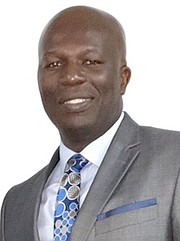 I have consistently argued that Bahamian policymakers must move urgently to implement structural reforms so as to influence the country's economic fortunes.
In the first article in this series, I noted: "The Government and state-owned enterprises (SOEs) must pay greater attention to effective governance as a means of unlocking critical value for citizens and taxpayers." The march to economic resilience requires all such strategies to be on deck. Fiscal consolidation alone will be insufficient.
According to a recent white paper, 'Resilience for sustainable, inclusive growth' by the World Economic Forum and McKinsey, "leading [international] organisations estimate that a significant share of annual GDP growth will depend on the degree to which organisations and societies develop resilience…
"Sufficient investment and new capabilities are required to build a new 'resilience muscle'… Resilience is the strategic stance for achieving long-term, sustainable and inclusive growth". The Ministry of Tourism's ongoing efforts align with such thinking.
While one cannot expect every initiative to be successful, the focus on broadening and deepening opportunities beyond what exists today is what "developing resilience muscles" is about. I believe the Ministry of Agriculture, especially, has similar opportunities.
The governor's speech
Reform is critical to achieving this much-touted resilience, and the recently-delivered speech by John Rolle, the Central Bank of the Bahamas governor, underlines this. It was a very insightful speech, providing important perspectives on the country's economic condition together with the decisions and actions required. His declaration that The Bahamas is not in sovereign debt distress emerged as the major news item from the speech.
While it is an important statement to hear from the governor given prevailing discussions, on careful analysis it is a matter of much less importance when compared to the multiple policy and structural matters outlined or alluded to. State-owned enterprises or SOEs, which received about 15 percent of the record revenue generated by Bahamian taxpayers during the 2021- 2022 fiscal year, must be prime candidates for reform and building the necessary economic resilience.
Based on the governor's speech, in my opinion, there are a number of critical points that policymakers and the public should take careful note of. The national debt, as a percentage of Bahamian gross domestic product (GDP) or economic output, is expected to settle in the "high 80 percent range", which holds serious implications for public finance reforms. The discussions around tax reform are more complex than the discourse until now has suggested, and the issue may be a more nuanced matter than we have so far accepted.
Mr Rolle also clarified that prior US dollar borrowings by the Government were necessary to shore up the country's external reserves and, by extension, the one:one exchange rate peg with the US dollar. And historically-high external reserves now position the Government well to pursue the majority of its borrowing needs domestically. While this is good, the present elevated external reserves are still only sufficient to facilitate administrative liberalisation of exchange controls.
All this is happening in an environment where banks prefer short-term lending to government, private credit is not growing and there is high excess liquidity, all with important implications for financial stability. The important takeaway is that the country is in a great position to start making bolder moves for long-term benefit.
However, we must be mindful that we are still not fully out of the woods, and a comprehensive approach that recognises and acknowledges the headwinds and structural weaknesses, while undergirded by prudence and reasonable expectations, must be the order of the day. We will return to Mr Rolle's speech for a deeper analysis later.
The governance effect
Successive administrations have outlined the need to reform SOEs. Over the last five years, budgeted spending on these enterprises has averaged slightly more than $400m. Under the previous Minnis administration, there was a stated strategy to reduce support by $100m over four years. But the emergence of COVID-19, and consequent weakening of the Bahamian economy, arguably created the need for greater support over the past two years.
Until the economy returns to sustainability, cutting SOE subsidies may not be an optimal solution. Given limited resources, the call to make these organisations work more effectively remains a viable one. Creating greater corporate discipline to secure more effective and efficiently-managed SOEs, and consequently starting the process of reduced reliance on central government financial support, is critical and an important starting place for unlocking economic value.
This aligns with the thinking from the World Economic Forum and McKinsey paper cited above. "Resilience pertains to public and private sector organisations, as well as to whole economies and societies," they argued. The reality is that the country cannot achieve economic resilience without the same being evident in all sectors.
"The resilient stance for organisations must be forward-looking, anticipating disruption rather than simply reacting, but continuously learning and amending based on experience," they added. This is what effective corporate governance facilitates – sound risk culture, robust strategic management and planning, effective risk management, extraordinary transparency, accountability and value creation.
One of the major challenges in the 2022-2023 fiscal cycle is, that while the economy is improving, resources will remain limited. Home runs will therefore be hard to come by, and progress will demand creative work and reforms to secure real value. The extent to which these SOEs can truly be reformed to operate at best-in-class levels must start with the quality of corporate governance oversight.
The end game
Ultimately, the desired output is to reduce dependency and maximise utility and facilitation. Where the entity is operating well, even with support, the use of that resource becomes more effective as the output is creating tangible value and reducing dependency on central government.
With improved performance, the ability to "tax" through these entities by better aligning fees with market value becomes a more viable possibility. It will simply be easier to convince users of a value proposition that today is a near impossibility, given the state and performance of these agencies and corporations.
Whether contributions are reduced or not, the above outcome is fundamental. Improving the state of SOEs is fundamental to rescuing the economy, given their general mandate for facilitating productive activities and influencing the ease of doing business, which in turn holds critical implications for national growth.
The objective here is about creating resilience in all SOEs, readying them for the next economic shock by developing sound institutional capabilities. The World Economic Forum "emphasises the long-term ability of organisations and economies to create the capabilities needed to deal with disruptions, withstand the shocks, and continuously adapt as disruptions and crises arise over time".
Policymakers should bear in mind Mr Rolle's concluding remarks. He said: "The growth outlook is expected to reduce back into line with The Bahamas' medium and longer-term potential." He clinically noted that "the policy challenge is to improve the medium-term growth potential". Improving corporate governance, building organisational competency, and reducing wastage of resources will all be necessary elements of the playbook in achieving his latter point. To borrow a phrase from the white paper, "it is the strategic prerequisite for long-term, sustainable, and inclusive growth".
To secure and maximise economic value, policymakers should acknowledge long-standing corporate governance weaknesses, and move to fix them by causing fundamental changes that eliminate unacceptable practices and create transformative shifts in the culture of transparency, accountability, performance and strategic oversight in SOEs and the wider public sector.
NB: Hubert Edwards is the principal of Next Level Solutions (NLS), a management consultancy firm. He can be reached at info@ nlsolustionsbahamas.com. He specialises in governance, risk and compliance (GRC), accounting and finance. NLS provides services in the areas of enterprise risk management, internal audit and policy and procedures development, regulatory consulting, anti-money laundering, accounting and strategic planning. Hubert also chairs the Organisation for Responsible Governance's (ORG) Economic Development Committee. This and other articles are available at www.nlsolutionsbahamas.com.