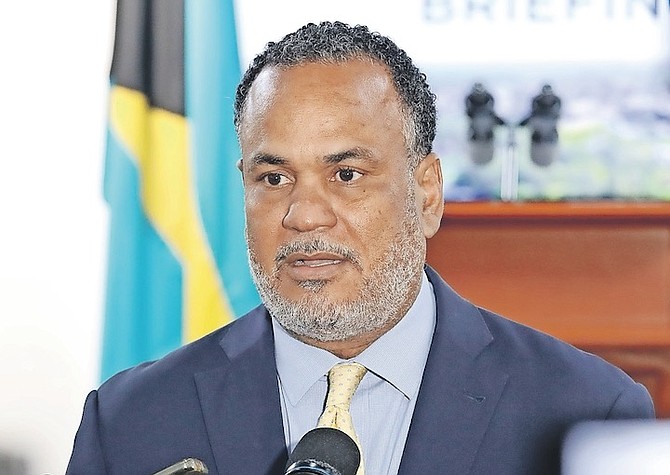 By LYNAIRE MUNNINGS
Tribune Staff Reporter
lmunnings@tribunemedia.net
THE Ministry of Economic Development and the Inter-American Development Bank signed a $5.6m grant to reinforce healthcare infrastructure in The Bahamas, enhance primary care coverage and modernise the healthcare system.
Economic Affairs Minister Michael Halkitis said the grant established non-reimbursable technical cooperation, which will support ongoing IDB investment projects that the Ministry of Health and Wellness is currently executing.
"The Technical Cooperation support is granted by the European Union Caribbean Investment Facility (EU-CIF) in the amount of $5.6m," he said yesterday.
"The resources from this facility, more specifically, will be channeled towards reinforcement of infrastructure and the procurement of equipment for primary health care in the country."
The health sector investment project with the IDB includes improvements to the delivery of the healthcare model, enhancement of the capacity for provision of primary care and modernisation of the health information system, according to Mr Halkitis.
He expressed gratitude of the grant, as it adds value to the government's existing plans aimed at improving the delivery of health care throughout the country.
"I reiterate, that resources from this grant initiative will be applied to construction, rehabilitation and retrofitting of clinics in family islands," Mr Halkitis added.
"In addition, consideration will also be given to purchasing ambulances for selected islands."
Daniela Carrera Marquis, the country representative for the IDB group in The Bahamas, noted the project's importance.
"It is such an important project for the Bahamas to congratulate the Ministry of Health and Wellness, Ministry Economic Affairs and Minister of Finance on this opportunity to bring not only more resources, but also to tackle the key issues of access to good health services," she said.