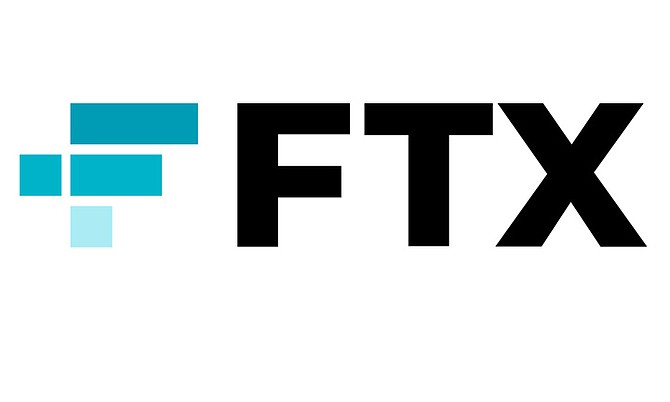 Control 'electronic devices' used by SBF and cronies
Exchange's US chief in negotiations to gain access
Fallen crypto kingpin thought nothing of losing $50m
By NEIL HARTNELL
Tribune Business Editor
nhartnell@tribunemedia.net
FTX's Bahamian provisional liquidators have their own data bargaining chips, it has emerged, as they control "electronic devices" used by Sam Bankman-Fried and his inner circle that their US counterparts are eager to access.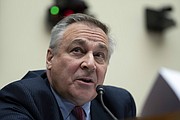 John Ray, the FTX US chief, who controls 134 entities currently in Chapter 11 bankruptcy protection, made the revelation as he disclosed that Mr Bankman-Fried, the collapsed crypto exchange's founder and controlling mind, seemingly thought nothing of losing track of $50m.
Referring to the Chapter 11 entities, Mr Ray wrote in a report to the Delaware Bankruptcy Court: "The debtors have analysed a small set of lap-tops and other electronic devices of certain employees of the FTX group, and continue to collect such devices.
"The set of electronic devices in the debtors' possession does not include those known to have belonged to Bankman-Fried and other key insiders that are currently in the possession of the Bahamian joint provisional liquidators, and are the subject of ongoing discussion between the debtors and the joint provisional liquidators."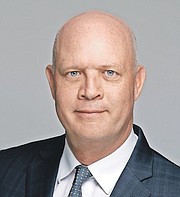 This is the first disclosure to suggest that Brian Simms KC, the Lennox Paton senior partner and attorney, and Kevin Cambridge and Peter Greaves, the PricewaterhouseCoopers (PwC) accountants, may have some leverage of their own when it comes to the battle with Mr Ray and his team over access to FTX's electronic records and documents.
The FTX US chief and his team have, until now, appeared to hold all the cards on this issue as they control access to FTX's cloud-stored records that their Bahamian counterparts desperately require to progress the winding-up of the crypto exchange's local subsidiary, FTX Digital Markets.
Despite the two sides' co-operation agreement, which was struck on January 6, 2023, Tribune Business understands that Mr Ray has yet to provide the Bahamian trio with full access to all the data they require. And the temporary truce represented by that agreement has recently broken down after the FTX US team initiated legal action in a bid to cut their Bahamian counterparts off from any access to the crypto exchange's assets.
Tribune Business understands that the Bahamian provisional liquidators are in discussions with Mr Ray and his team about providing them with copies of the data stored on the laptops and other electronic devices that they hold. They are also likely to seek increased access to the data their US counterparts control in return given that they view the latter as failing to live up to their side of the earlier co-operation bargain.
Meanwhile, Mr Ray's report detailed how Mr Bankman-Fried described Alameda Research, his privately-owned hedge fund and trading vehicle, as "unauditable" even though millions of dollars in FTX client assets were transferred to it without their knowledge.
"Alameda often had difficulty understanding what its positions were, let alone hedging or accounting for them," Mr Ray wrote. "For the vast majority of assets, Alameda's recordkeeping was so poor that it is difficult to determine how positions were marked.
"A June 2022 'portfolio summary' purporting to model cryptocurrency positions held by Alameda stated, with respect to valuation inputs for certain tokens, that Alameda personnel should 'come up with some numbers? idk (I don't know)'. In an internal communication, Bankman-Fried described Alameda as 'hilariously beyond any threshold of any auditor being able to even get partially through an audit'."
The alleged e-mail from the FTX founder continued: "Alameda is unauditable. I don't mean this in the sense of 'a major accounting firm will have reservations about auditing it'; I mean this in the sense of 'we are only able to ballpark what its balances are, let alone something like a comprehensive transaction history'. We sometimes find $50m of assets lying around that we lost track of. Such is life."
Mr Ray concluded: "Bankman-Fried's statements evidence the challenges a competent audit firm would have had to overcome to audit Alameda's business." Detailing the near-complete absence of proper corporate governance and record-keeping that was central to FTX's collapse, he added: "Despite the public image it sought to create of a responsible business, the FTX group was tightly controlled by a small group of individuals who showed little interest in instituting an appropriate oversight or control framework.
"These individuals stifled dissent, commingled and misused corporate and customer funds, lied to third parties about their business, joked internally about their tendency to lose track of millions of dollars in assets, and thereby caused the FTX group to collapse as swiftly as it had grown. In this regard, while the FTX group's failure is novel in the unprecedented scale of harm it caused in a nascent industry, many of its root causes are familiar: hubris, incompetence, and greed.
"The FTX group's control failures created an environment in which a handful of employees had, among them, virtually limitless power to direct transfers of fiat currency and crypto assets and to hire and fire employees with no effective oversight or controls to act as checks on how they exercised those powers," Mr Ray continued.
"These employees, particularly Bankman-Fried, deprioritised or rejected advice to improve the FTX group's control framework, exposing the exchanges to grave harm from both external bad actors and their own misconduct." Mr Ray wrote that key decisions were concentrated in the hands of Mr Bankman-Fried and his inner circle, especially Gary Wang and Nishad Singh, with no checks and balances on their power.
"Commenting on Wang's and Singh's control over the FTX group's technology development and architecture, an FTX group executive stated that 'if Nishad [Singh] got hit by a bus, the whole company would be done. Same issue with Gary [Wang]'," Mr Ray wrote.
"Efforts to clarify corporate responsibilities and enhance compliance were not welcome and resulted in backlash. For example, the president of FTX.US resigned following a protracted disagreement with Bankman-Fried and Singh over the lack of appropriate delegation of authority, formal management structure and key hires at FTX.US.
"After raising these issues directly with them, his bonus was drastically reduced and senior internal counsel instructed him to apologise to Bankman-Fried for raising the concerns, which he refused to do. Similarly, less than three months after being hired, and shortly after learning about Alameda's use of a North Dimension bank account to send money to customers of the FTX exchanges, a lawyer within the FTX group was summarily terminated after expressing concerns about Alameda's lack of corporate controls, capable leadership and risk management."