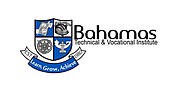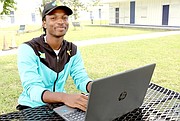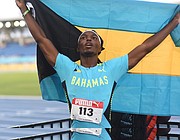 A sporting dream planted by Lavardo Deveaux at four years old took a different direction and recently blossomed into a rewarding reality. The 17-year-old, who balances college student and track athlete responsibilities, captured a silver medal at this year's CARIFTA Games while preparing for final exams.
Lavardo was introduced to sports through tee-ball. He continued on with coach pitch and later baseball. However, the COVID-19 pandemic brought baseball practices to a lull. It was at this time that he became aware that track practices were ongoing and made the choice to pursue track and field seriously after having participated in high school events for fun.
Lavardo describes his third year since zoning in on track and field as "amazing".
"I worked hard in off seasons and built a greater connection with not only the sport, but God. I am honoured to make God, my parents, coaches and country proud," he said.
After graduating from high school, Lavardo began to study Information Technology (IT) at the Bahamas Technical and Vocational Institute (BTVI) where he gets to sit internationally-recognised certification examinations. From entry-level support to advanced networking and software development, the programme prepares students to function in any technical field relative to their preferred programme of study. Lavardo is currently enroled in morning classes and one virtual evening class to fit with his athletic schedule.
"I like dealing with computers. I also found research that suggests IT is where the money is and that path can lead to a future that is comfortable and financially stable," he said.
During his college journey, Lavardo has had assistance from various faculty and staff members such as BTVI's IT instructor, Barbara Cooper; Examinations and Testing Services Officer, Ernesto Williams and Beauty Trades Administrative Assistant, Sonia Heastie.
"Mr Williams gave me a laptop to use for school before I could get one on my own," Lavardo said.
He added that Ms Heastie continuously checks in on him and prayed for his success at the CARIFTA Games.
Lavardo underscored that it took a village to get him where he is today as a productive BTVI student and committed athlete.
"My parents have made and continue to make a lot of sacrifices. My commitments sometimes make them late to work but they drop me to practice and contribute to my dreams financially. I also sometimes catch the bus or walk to practice because I am determined to put in the work."
Lavardo added, "It is hard being a student athlete and time management is a must. I get one thing done then go on to another task."
After completing his studies at BTVI, Lavardo plans to pursue a bachelor's and master's degree in IT-related fields. As it relates to his athletic passions, Lavardo is training for upcoming sporting events and looks forward to one day competing in the Olympics while also being the face of a sports brand.
"I am really grateful and I know this is only the beginning because with God, I have many more accomplishments to come," Lavardo said.
• "The BTVI Story" is a bi-weekly column which highlights the who, what and why of the Bahamas Technical and Vocational Institute (BTVI), a tertiary institution where individuals 'Discover the Possibilities' related to various trades. The column is produced by BTVI's Office of Public Relations.