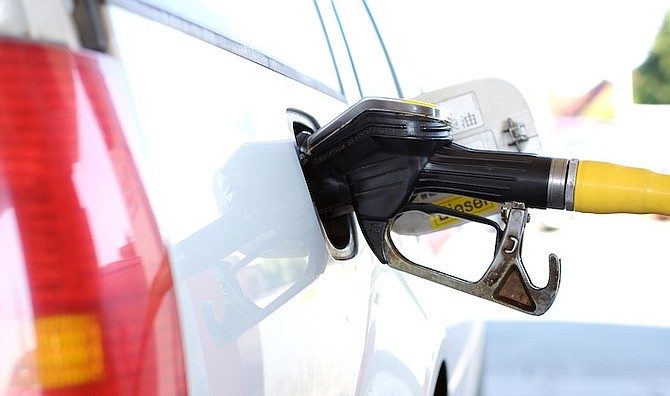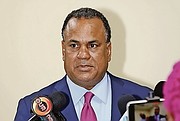 By EARYEL BOWLEG
Tribune Staff Reporter
ebowleg@tribunemedia.net
THE Bahamas Petroleum Retailers Association's (BPRA) president expressed optimism yesterday about resolving long-standing issues affecting gas retailers even as Economic Affairs Minister Michael Halkitis reiterated the government would not change fuel or tax margins to accommodate them.
 Raymond Jones told The Tribune that retailers are waiting to hear from the government after meeting officials recently.
 "Nothing has changed," he said. "I mean, we're optimistic, and we'll wait to hear from the government. That's where we stand now. Nothing new has transpired so far."
Retailers have repeatedly threatened drastic action as their profits decline, but have done nothing but talk.
 Before a Cabinet meeting yesterday, Mr Halkitis said officials are still trying to "get something that everybody can live with".
 "No, the government will not reduce its margin," he said. "The government makes its revenue from taxes and borrowing. You reduce the taxes, you have to find it from somewhere else. You borrow the money, you end up paying it in taxes anyhow."
 "So the situation is this — it's very complex. It's not a simple situation as the government reducing its share, and, therefore, you know, you're transferring it to somebody else. The government has to get money from somewhere, plain and simple."
 Last month, Prime Minister Philip "Brave" Davis was asked about Mr Halkitis' insistence that his administration won't adjust margins.
 "I think that was in response to what was said by the retailers at the time," he said. "That option we're now rethinking and reconsidering. That's what I'll say at this time."
 Mr Halkitis did not react to the prime minister's comment yesterday.
 "I'm not going to talk about what the prime minister said. The position of the government is we're not considering an increase in margin that would lead to (an) increase in price at the pump — that has not changed," he said.
 "We don't want to have something that would increase the price at the pump. That does not stop you from talking. So when the prime minister says we continue to talk — we continue to talk."
 "We had some formulations that possibly can lead to some relief without an increase, and so we continue to develop that. It's a process. So you'll know, we'll keep you updated."