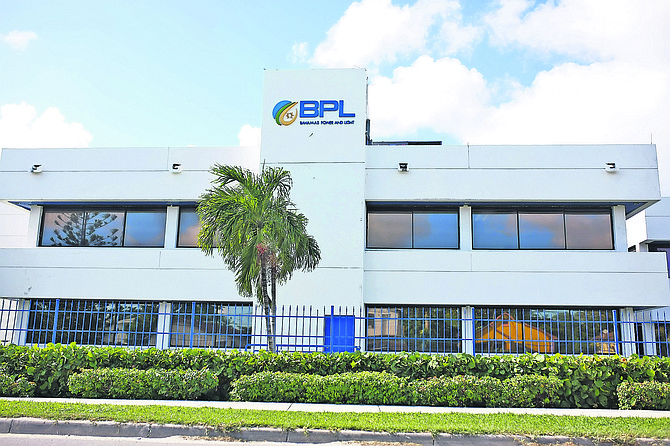 By LEANDRA ROLLE
Tribune Staff Reporter
lrolle@tribunemedia.net
BAHAMAS Power and Light workers have gone on work-to-rule, raising questions about how the company would function in emergencies.
BPL executives expressed disappointment yesterday in the actions of the Bahamas Electrical Workers Union (BEWU), which represents line staff who are aggrieved by purportedly unresolved workplace issues.
BEWU president Kyle Wilson released the work to rule advisory to members on Wednesday.
"Executive management is refusing to work in good faith to resolve the numerous issues that are plaguing our nation," he wrote.
 "As a result of their unwillingness to correct/resolve any of the major issues that you face, we are now in a state of reduced enthusiasm. We will only work our regular scheduled hours. No overtime. No working through lunch."
"It is imperative that all members must hold the line until resolutions are achieved. Members stand ready as the clarion call is about to come at any moment."
 The workers are upset about tissues related to hazardous pay, pension and medical benefits, among other issues.
 BPL's management said they have worked in good faith with the union and addressed many of their concerns under the law and the industrial agreement.
 "The others are matters before the courts," BPL added. "BPL's management is disappointed with the union's decision to advise its employees to 'withdraw their enthusiasm' primarily as BPL and the BEWU are engaged in regular meetings to identify and address concerns."
 "BPL's management maintains that our response has and will remain above board and in the best interest of the company's stakeholders, including our employees and the customers we serve."
 Nonetheless, Mr Wilson told The Tribune that armed officers have been sent to Family Islands to protect BPL substations.
 "This is proof that they are intentional about not resolving our issues," he said.
 Office of the Prime Minister Deputy press secretary Keishla Adderley said it is not unusual for officers to be deployed at BPL sites when "there is a perceived threat" of industrial action.
 "No one is suggesting that that is the case," she said during yesterday's briefing. "The protocol is for security to be put in place: the Defence Force officers, the police officers to ensure that there is no threat to the plant and obvious inconvenience to consumers."
 She noted BPL staff have been concerned about various workplace conditions.
 "For example," she said, "the plant in North Andros, which was destroyed by fire a couple months ago, a trailer has been put in place. An air-conditioned trailer is a temporary measure to house officials who work that station."