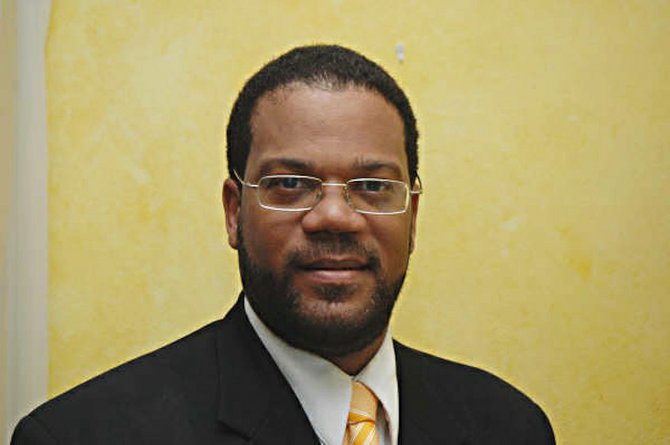 By JADE RUSSELL
Tribune Staff Reporter
jrussell@tribunemedia.net
LYALL Bethell, the senior pastor of Grace Community Church, said critics are too venomous to those who oppose criminalising marital rape.
He and other church officials called a press conference yesterday to discuss the issue.
In May, Evangelist Rex Major questioned how spouses would prove marital rape, saying some women would use rape claims only to end their marriage.
Mr Bethel said Mr Major was wrongfully attacked.
"I watched them castigate Pastor Rex because Pastor Rex made a statement, he said women lie," he said yesterday. "His attackers failed to acknowledge he's got four daughters. You think he wants his daughters being raped? No. He had a wife. But people get so venomous with this, but they don't let you speak. They shut you down."
He dismissed a study by University of The Bahamas professors that showed married women surveyed were more likely to have non-consensual sex than single women, suggesting the questions during the survey were leading.
He said section 15 of the Sexual Offences Act provides adequate support for a spouse who has had sexual intercourse without consent and that there is no need for further legislation.

Section 15 of the law characterises sexual assault by a spouse as sexual intercourse with a spouse when there is a decree of divorce or judicial separation; a separation agreement; an order of the court for the person not to molest or co-habit with his spouse; and where the person has notice that a petition for judicial separation, divorce or nullity of marriage has been presented to a court.
"We firmly believe that any spouse who cries rape within a marriage is signalling that the marriage is already in trouble and more than likely is headed to the divorce court," Mr Bethel said. "On the day of the wedding, both the man and the woman make marital vows and therefore cannot retract the consent to cohabitation which is part of the marriage covenant or contract without clear certifiable evidence that it has been withdrawn."
Mr Bethel questioned whether the husband has to seek consent for "every stroke".
He said: "He has to keep consent –– excuse me for being raw –– with every stroke? There has to be reasonableness in all of this, and if a marriage turns sour, then let's make sure that at the point where it turned sour, there's a very clear demarcation that we can all agree that this marriage they need to go for counselling, they need to be separated."