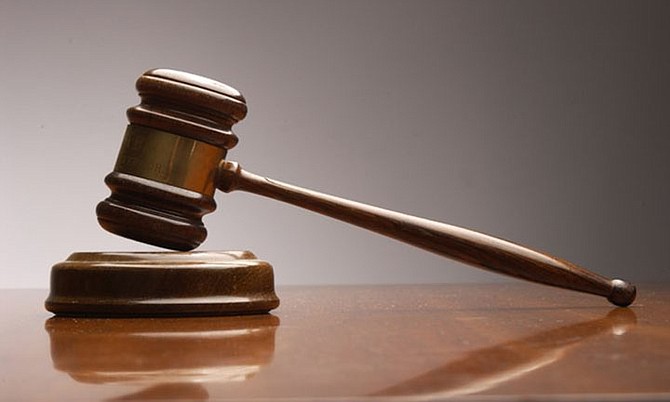 By PAVEL BAILEY
Tribune Court Reporter
pbailey@tribunemedia.net
A MAN was remanded to prison yesterday in connection with a series of armed robberies and a housebreaking in the nation's capital over the last two months.
Stephen Greene Jr, 30, stood before Magistrate Algernon Allen, Jr, on 17 theft-related charges. He faced six counts of armed robbery, six counts of receiving and one count of attempted robbery, housebreaking and stealing each. Greene is also accused of two counts of garroting.
Another man, Harold Brown, 40, represented by attorney Alphonso Lewis, also faced Magistrate Allen Jr on two charges of receiving in connection with these robberies.
On December 24, 2022, being concerned with another it is alleged that Greene tried to steal Rebecca Walker's black backpack valued at $100. On the same day Greene is further accused of spraying mace on Christine Barochin and Dan Walker to make them incapable of resistance.
Then on January 14 on Bayview Drive, Greene is accused of breaking into Neil Dames's home. There it is said he stole 65-inch and 50-inch Samsung TVs as well as a wifi box and Firestick, with these items altogether being valued at $1,413.94.
On January 17, 21 and 22, Greene, while armed with a handgun, is said to have robbed Shari Gluckman, Michael Gluckman, Nicholas Maris, Janis Maris, Ross Salmon and Taresa Salmon at various times. During these armed muggings it is said that Greene stole a variety of luxury items, including iPhones, MacBooks, various jewellery, wallets and purses as well as over $1000.
Finally on January 22 and 25 both defendants were accused of being in possession of some of these stolen goods.
While both defendants pleaded not guilty to the lesser charges, the indictable armed robbery charges will proceed to the Supreme Court by way of Voluntary Bill of Indictment.
Although Greene was denied bail at this time and remanded to prison, Brown thanks to the intervention of his attorney was granted bail at $5,000. Under the conditions of his bail Brown is expected to sign in at Carmichael Police Station every Wednesday by 6pm.
Both defendants are expected to return to court for their VBIs and continuation of their matters on March 31.