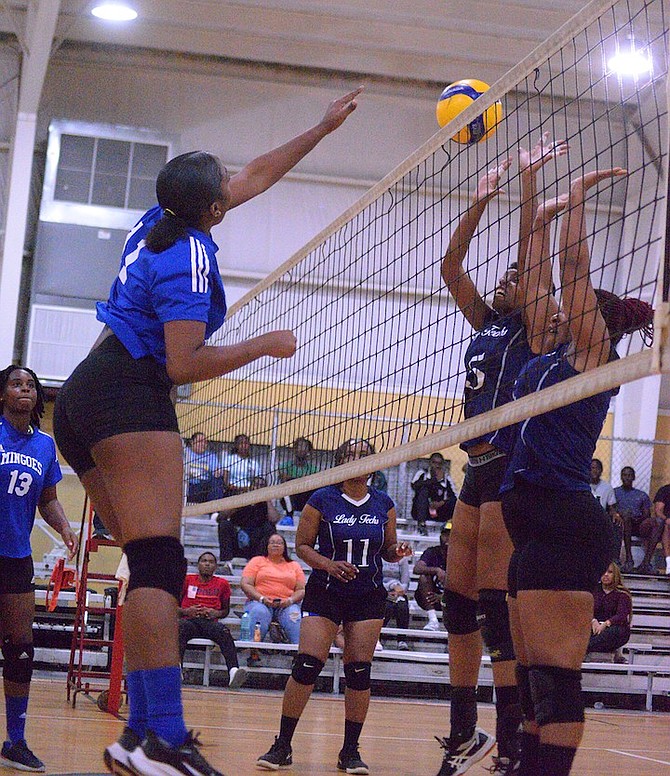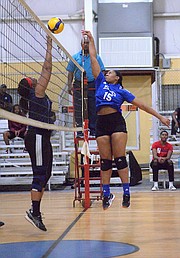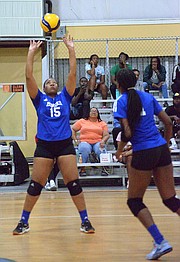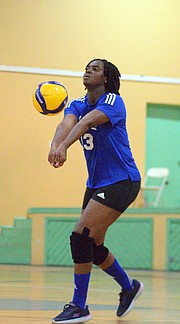 THE University of The Bahamas Mingoes women's volleyball team was knocked out of the New Providence Volleyball Association postseason after dropping to the Lady Technicians in a play-in game Tuesday night at The Anatol Rodgers Gym.
The Mingoes lost in five close sets - 25-23, 22-25, 24-26, 25-22, 15-11.
Both volleyball teams had identical records in fourth place and the winner advances to the playoffs.
"We still have some growing to do," head coach Raymond Wilson said. "Our game has grown a lot and they have gotten a lot better.
"However choices kills us but that's what you get with a young team. We are still developing and will make a lot of mistakes.
"We really were campaigning on making it to the playoffs but that's behind us now.
"So we'll just go back to the drawing board and prepare for next season."
The Lady Tech started things off strong in the first set allowing the Mingoes to stay within five points early in the set. The Lady Tech rattled off eight straight points to win the set 25-23.
The Mingoes bounced back and took the second set 25-22 off strong play in the middle to tie the match.
In the third set Mingoes looked poised to take the win as they go up 2-1 in sets with the 26-24 win.
The Lady Techs though responded, taking the fourth set 25-22 and forcing a decisive fifth set.
The Mingoes came out flat and were down 11-3 at one point. The Mingoes rattled off seven straight points to get within two at 11-10. The Lady Techs were just too much and sealed the match with the 15-11 fifth set win.
Despite the loss, the Mingoes didn't lose any set more than four points.
"We played very hard tonight and we were able to keep it close at times," Wilson added.