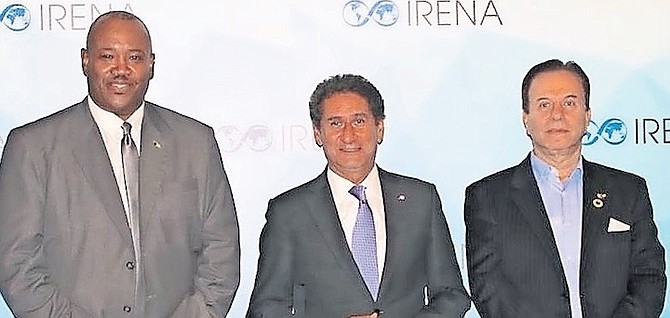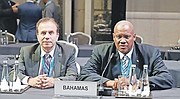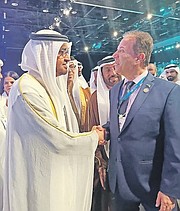 By FAY SIMMONS
jsimmons@tribunemedia.net
A BAHAMIAN delegation headed by Cabinet minister, Vaughn Miller, travelled to Abu Dhabi to promote this nation's renewable energy ambitions.
The group travelled to the 13th session of the International Renewable Energy Agency (IRENA) in the United Arab Emirates, and was led by Mr Miller in his capacity as minister of the environment and natural resources.
Mr Miller voiced appreciation for IRENA's help with infrastructure and technical support. The conference, held on January 14 and 15, encouraged the transition to renewable energy sources.
The minister also held several meetings on areas of interest to The Bahamas. He was accompanied by Tony Joudi, the Bahamas ambassador to the United Arab Emirates and Qatar, and other government officials.
Prime Minister Philip Davis KC earlier this week called for more climate change-specific funding following a meeting in Washington DC with US officials, including vice-president Kamala Harris.
Mr Davis said: "We must work closely with US and international lending agencies to generate the necessary capital investments to make a future powered by renewable energy possible."
The Bahamas has set a goal of generating 30 percent of its energy needs from renewable sources by 2030.