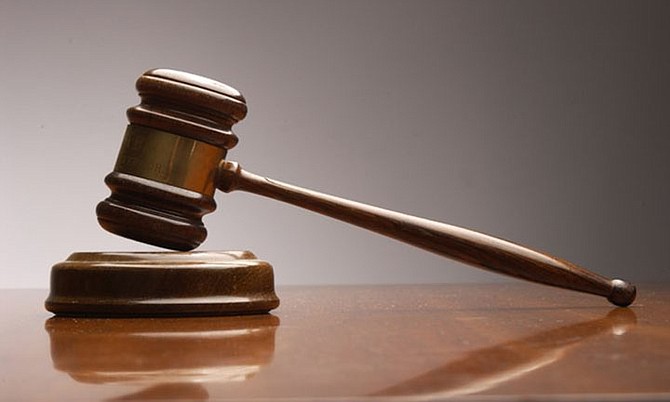 By NEIL HARTNELL
Tribune Business Editor
nhartnell@tribunemedia.net
A former Family Guardian sales agent has been "largely unsuccessful" in her bid to obtain greater damages from the BISX-listed insurer which was again cleared on "conspiracy" to injure by unlawful means".
Jennifer Bain had sought to appeal a Supreme Court verdict which found that Family Guardian worked with Alana Major, its senior manager of group sales, "to injure" her financially by trying to prevent several major Bahamian corporate clients going with her after the two sides parted ways in late 2015.
Justice Indra Charles, in her March 8, 2022, ruling awarded Ms Bain $20,000 in damages for this "conspiracy" to injure her via "lawful means" and another $25,000 over a defamatory letter written on her to the Insurance Commission.
The BISX-listed life and health insurer also had to pay $60,000 towards her legal costs, and $10,675 in disbursements, taking these combined costs and damages to more than $110,000. And Family Guardian was also ordered to pay Ms Bain "damages for breach of contract" equivalent to a year's notice pay. However, Justice Charles rejected her claim of "conspiracy to injure by unlawful means".
The Court of Appeal, in a unanimous January 19, 2023, verdict noted that Ms Bain was still "dissatisfied" with the Supreme Court ruling - particularly the rejection of her "unlawful conspiracy" claim and failure to award exemplary damages - and took the matter before the higher court.
Sir Michael Barnett, the Appeal Court's president, recalled how Family Guardian terminated Ms Bain's services on September 29, 2015, for alleged breach of contract after she elected to pursue tertiary education in the US for some 16 months.
Family Guardian then moved swiftly to prevent Ms Bain's group health insurance clients from moving with her, and potentially becoming insured with a rival underwriter, after she joined Hope Insurance Agents and Brokers. It sought to induce luxury goods retailer, John Bull, and auto dealer, Bahamas Bus & Truck, to renew their group health policies directly with itself - and abandon Ms Bain - by offering reduced premium and commission rates.
"Mrs Major advised some of the appellant's [Ms Bain's] former clients that if they purchased insurance directly from the respondent, that they would be offered a more favourable insurance rate," Sir Michael recalled. "Further, in a letter dated October 9, 2015, Mrs Major wrote to the appellant and complained that the appellant had improperly provided clients' information to Hope Insurance.
"The letter was copied to Michele Fields and Patrice Rolle, the superintendent and the manager of the intermediary and market conduct unit of the Insurance Commission of The Bahamas, respectively. The letter alleged that the recent appointment of Hope Insurance as broker of record for several policies arose as a result of the appellant disclosing client information.
"Mrs Major demanded that the appellant 'cease and desist'. She referenced the Data Protection (Privacy of Personal Information) Act, which prohibits persons from using information obtained without authority." This triggered Ms Bain's largely successful Supreme Court action, but she argued that Family Guardian's actions over the John Bull and Bahamas Bus & Truck policies should have been ruled an "unlawful conspiracy" to injure her.
Sir Michael, though, found that the alleged Insurance Act violations cited by Ms Bain to support her claim of "unlawful conspiracy" were not included in her pleadings or raised before the Supreme Court during the first trial. "Clearly the respondent [Family Guardian] felt it had a lawful right to offer an insured a lower premium to ensure that it kept its business," he ruled.
"I see no basis for setting aside the judge's finding. Even if the respondent could conspire with its employee, the appellant has not adduced any evidence tending to show that there was a breach of section 137 of the Act." And Sir Michael also rejected Ms Bain's claim that Family Guardian breached the Data Protection Act by disclosing client billings.
He and his fellow appeal judges similarly dismissed the claim for compensatory damages, which Ms Bain's attorney, Camille Cleare, alleged should have been $500,000 and not $20,000, plus the bid for exemplary damages. The only areas where was successful were in persuading the Court of Appeal to award pre-judgment interest at 2.4 percent between February 17, 2016, and March 8, 2022, and in having her legal costs to be remitted back to the Supreme Court for determination by the registrar.