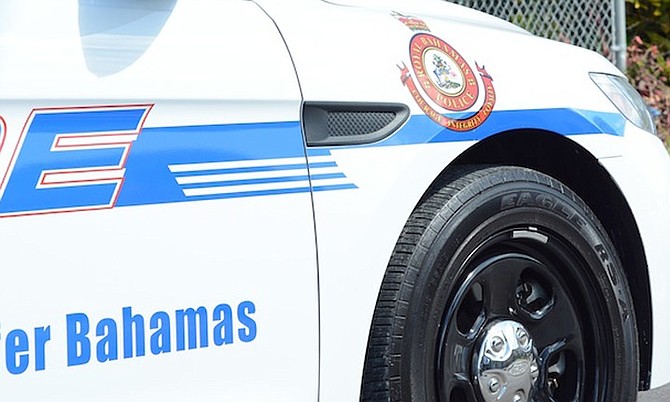 THE Complaints & Corruption Branch of the Royal Bahamas Police Force is investigating the conduct of two officers during an arrest of a man.
In a cell phone video circulating on social media, two police officers are seen body slamming a man to the ground and kicking him in the head.
One of the officers grabbed the man by his shirt and slammed him into the dirt which was followed by another officer kicking the man directly in his head.
Bystanders are heard in the video gasping in disbelief while officers aggressively held the man down. Many of them questioned the officers' conduct and handling of him.
One resident screamed: "He's already down."
Police said the incident occurred around 10.25pm on January 24.
Police said that the suspect in question was being sought in reference to stealing a 2001 cream coloured Honda CRV from a residence on Moss Road.
Police were notified that the vehicle was stolen and sent out an All-Points Bulletin (APB).
Officers while on routine patrol spotted the vehicle, which was occupied by two males, in the area of Wilson Track off Wulff Road and attempted to stop the driver; however, he sped off, which resulted in police pursuing the vehicle.
Police were able to arrest the 40-year-old man of Toote Shop Corner, who is known to police for murder, armed robbery, stealing, drug possession and possession of a firearm.
The second man was able to escape.
In a statement last night, police acknowledged the video and said the officers are being investigated.