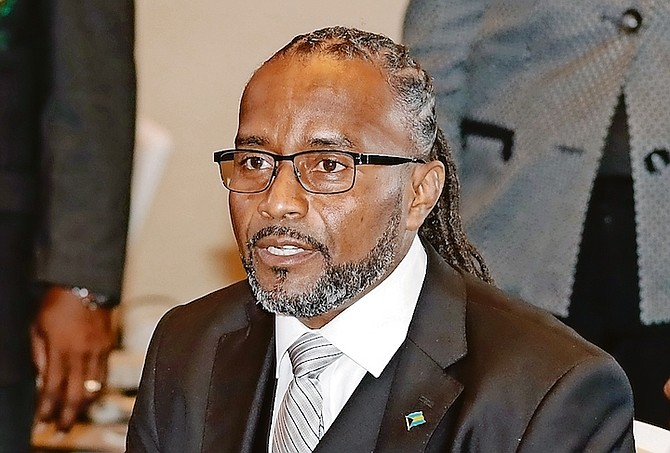 By LETRE SWEETING
Tribune Staff Reporter
lsweeting@tribunemedia.net
THE government is "finalising plans" to address recent burning of debris at dump sites in Abaco, said North Abaco MP Kirk Cornish.
Mr Cornish expressed concern about the ongoing issues posed by the burning of debris at the Spring City Debris Management Dump Site and the Great Abaco Sanitary Landfill.
"The government is finalising plans to address all the debris sites on Abaco, as announced in Parliament's last sitting. We look forward to correcting these vexing and regrettable conditions," Mr Cornish said.
"As an MP and Abaconian, I am very concerned about the effects the burning at the Spring City dump site is having on Spring City residents and the environment," he said.
 Mr Cornish's comments come days after Roscoe Thompson, chairman of the Marsh Harbour/Spring City Township, outlined to The Tribune several hazards that he said are continuing to befall those in the Spring City community due to the burning of debris on the nearby dump sites. He said that among the items being burned are hazardous materials.
 Throughout the years, there have been multiple complaints from residents about the smoke and pile-up of debris in the landfills, with no consistent solution to the problem being put in place.
 About this ongoing issue, Mr Cornish said: "The dump site is one of those things that should never have happened, however it did. Now we are faced with the consequences of poor and inconsiderate decision making. That site is directly across the street from a residential community."
 Mr Cornish added: "We are mostly all one family here on Abaco, we only want our island to be safe to live on, so that we can live productive and meaningful lives. To be able to go to work and provide for our families, go to church and serve our God and enjoy whatever recreation that interests us. Anything that threatens this is a major concern."
 On Sunday, Mr Thompson also mentioned concerns of debris from the Spring City Debris Management Dump Site being moved to the Great Abaco Sanitary Landfill, near Snake Cay, just a few miles south east of the community of Spring City.
 Asked about this, Mr Cornish said: "I am not aware of debris from Spring City site being moved to the Great Abaco landfill near Snake Cay.
 "My colleague (Central and South Abaco MP John Pinder) and I both live on Abaco, it's our home, we only want what is best for Abaco and Abaconians.
 "We both consider it a blessing and privilege to work for and on behalf of Abaco," Mr Cornish said.
 Mr Thompson, who also sits on the Central Abaco District Council, said on Sunday: "We are burning everything — household garbage from plastic, paper to aluminium to rubber to anything you could think of, tree debris. All of that stuff is going up in there and being burned every week or dumped and put on fire because there's no way you can get rid of that debris by just covering it up. You know, you don't have the space to do it."
 Mr Thompson continued: "You would think that material could be recycled and separated, especially plastic, paper products, the wood from metal you know, because you have the capability of mulching pressure treated wood."
 Mr Thompson added that due to the lack of security on the site, other persons have been burning trash or using the debris as well.
 "I think what ends up happening is people go out there to get copper, you know, and they burn and it ends up spreading. Also, you have people that go out there to burn the garbage, so it allows more room for garbage to be dumped," Mr Thompson said.
 "Believe it or not, if there was security up there we would not have as much building of the shanty towns, because that's where they go to get a lot of the material, the wood and debris to build. And with no security up there it allows a free-for-all, before the place is on fire," he said.
 Mr Thompson said several communications have been sent to government ministers and officials, with no response.
 When contacted for a response, Environment Minister Vaughn Miller told The Tribune on Sunday that he would be reaching out to the necessary parties to get the status of the issue, as he thought the matter had been already dealt with. 
 However, Mr Miller could not be reached later for more details up to press time.