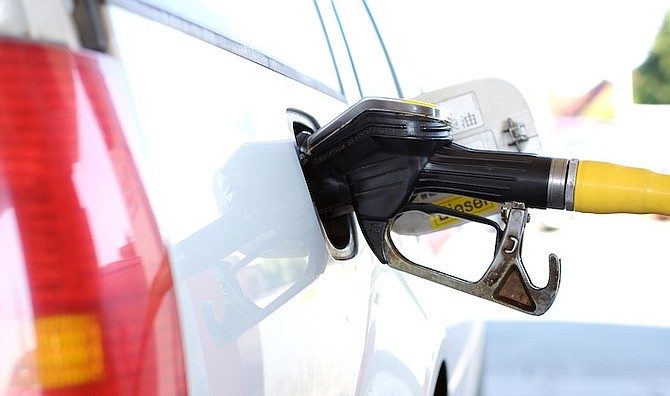 By LEANDRA ROLLE
Tribune Staff Reporter
lrolle@tribunemedia.net
MEMBERS of the Bahamas Petroleum Retailers Association (BPRA) say they intend to soon take action to get government's attention to their cries for a long-awaited margin increase, arguing that they can no longer afford to operate on the current margin regime due to increasing costs.
Raymond Jones, BPRA's president, told reporters during a press conference yesterday that the group plans to reduce operating costs to stay afloat, which could mean cutting back on business hours and laying off staff among other things. He urged the public "to stay tuned".
He spoke after the association convened an emergency meeting yesterday to discuss what their next course of action will be following months of silence from the Davis administration over their renewed requests for a margin increase.
Mr Jones said the last time the group met with the government on the issue was earlier this year; however, he said now was the time for action as members have had enough.
"We need to be treated as every other business and every other investor in the country that was afforded the ability to make money to get a return on investment," he said. "We cannot continue with this anymore.
"The government said the same thing when they imposed and passed on the cost of electricity last year and we understand why they do that. But we, as investors and operators, entrepreneurs need the same rights and responsibility that we can actually pay our staff, operate our businesses and take some money home to live a reasonable life and that's why the government introduced the livable wage.
"We need a liveable income from our fuel sales in order to make money from our investment. We have loans to pay. We have overdrafts to meet and we have to meet the needs of our employees and the public that come to our station for service.
"You can't do that scraping to find money to buy fuel at this fixed margin."
Last year, petroleum dealers called for a 50 percent increase in their gasoline retail margin which, if granted, would have raised it by 27 cents per gallon, from 54 cents to 81 cents.
However, despite a series of meetings with government officials last year no change in the margins was granted.
Yesterday, Mr Jones said the association is planning to take a series of actions to bring attention to their cries.
But this does not include retailers going on a strike, something Mr Jones said was not an option for them at this time as they were independent operators.
"The next course of action is for us to minimise our costs to operate and that means looking at how we can reduce our operating hours, but you can stay tuned to that because today (Wednesday), we've decided what we're going to do and we will make the public aware of that it's at some point in short order," he continued.
"But we have to reduce our operating costs, because we cannot continue on a 54 cents margin, where the costs of salaries have gone up 24 percent, the credit card fees, while we enjoyed it, the fact that the public is moving to the digital economy. We cannot afford those costs against a fixed margin."
Some retailers have already decided to lay off staff, this newspaper was previously told.
The BPRA president also could not say if the public can expect to see increases in fuel prices in the days ahead.
"I can't comment on what's going to happen and I think that happens based on the fuel that's purchased by all of the wholesalers and importers so we would like to see if price comes down but none of us here have an impact on that save for what the duties and VAT that's charged on fuel and whatever the price of the wholesaler obtains in the international market."
The last time petroleum dealers enjoyed a margin increase was in 2011, when the Hubert Ingraham-led Free National Movement (FNM) government granted a 10 cent increase per gallon of gasoline to take it from 44 cents to 54 cents.
A 15-cent increase per gallon of diesel was also allowed. The government itself currently collects over $1.60 for every gallon of gasoline sold in The Bahamas.