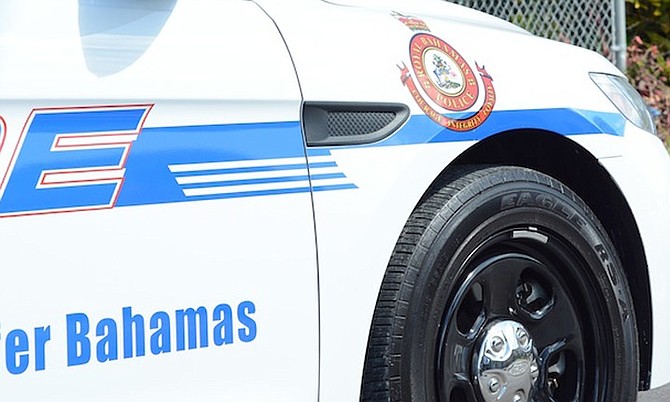 A WOMAN reported that she was sexually assaulted while walking near bushes on Prince Charles Drive on Wednesday morning, police said.
The incident took place around 5am when the victim went for a walk along Prince Charles Drive heading east towards the beach.
"While walking near a bushy area, she was grabbed from behind by an unknown male wearing a hooded jacket who informed her he had a gun," police said.
The woman was sexually assaulted and the suspect fled the area on foot.
Police also said they are investigating four armed robbery incidents that occurred on Wednesday.
In the first incident, sometime around 2.50pm, the victim was in the area of Navy Lyon Road when he was robbed of personal effects by three men, one of whom produced a knife. The victim managed to escape the suspects, but was injured in the process.
Then shortly after 5pm, a man went with a friend to Havens Road off Soldier Road to meet a man he had met on Facebook to purchase a cell phone. The suspect arrived at the location, produced a firearm and robbed both the victim and his friend of their cellphones before fleeing on foot.
Police have asked the public to use their services when conducting business transactions with strangers.
The third incident took place shortly before 9pm. A tall, slim built man dressed in a dark hooded jacket brandished a firearm and robbed a business on West Bay Street of an undetermined amount of cash before fleeing on foot in a western direction.
In the final incident, sometime after 9pm a man was robbed of his vehicle, a silver coloured Nissan Note L/P # 8563, by another man while in the area of West Bay Street.
Police said the victim was walking to his car when he was accosted by a tall slim built gunman dressed in a dark hooded jacket, who demanded the keys to his vehicle.
The suspect sped off in the vehicle in an unknown direction. Responding officers spotted the stolen vehicle travelling south on Gladstone Road.
A chase that ended in the Flamingo Gardens community when the suspect crashed into two other parked vehicles followed. The suspect was apprehended. An imitation weapon along with other stolen items were found in his possession. The suspect is known to the police and is being electronically monitored. He is also being questioned in connection with the third armed robbery incident that occurred on West Bay Street.