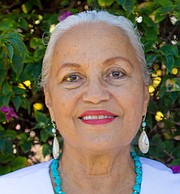 By NEIL HARTNELL
Tribune Business Editor
nhartnell@tribunemedia.net
Abaco's Chamber of Commerce president has questioned how the Government will "police" the vacation rental industry given that enforcement is "not one of our strong suits".
Daphne Degregory-Miaoulis, in an interview with Tribune Business, queried how the Government will be able to ensure it receives its fair share of taxation from properties and owners who are not listed with sites such as Airbnb and VRBO.
And she also argued that it will be extremely difficult to detect paying vacation renters who seek to pass themselves off as guests, family or friends visiting Bahamians and residents when they come through the airports and other ports of entry.
Speaking after the Government unveiled its initiative for all vacation rental properties to register via the Department of Inland Revenue's online portal by end-April 2023, Mrs Degregory-Miaoulis said: "How is it going to be policed? Let's put it like this. You have a home in Eleuthera, paying guests coming in from Canada who are coming in as 'friends', but paying offshore.
"How do you prove they're renting and not guests, especially if the property is not registered and not with a platform? Are they going to scrutinise and harass people coming in as guests? I'm a real estate agent, and don't particularly like that foreigners can rent their properties and not use a real estate agent; that's always been a challenge for local agents.
"But I want to know what they're putting in place to really police people coming in who are paying rent but say they are coming in as guests or friends. That happens," she continued. "Money is generated outside the country and stays offshore to avoid paying taxes. Bahamians doing the same thing, vacation rentals, can't get money like that because they don't normally have foreign accounts - at least not legally. It's a bit harder for them to get money through that route.
"For those properties in Airbnb it's easy to police; the site will provide the information. But not everyone goes through Airbnb. Someone who rented through Airbnb last year may now have direct contact with the owner and want to come back. There's always going to be a way around; there's always going to be a way to do it. We don't have a good track record with law enforcement. Law enforcement is not one of our strong suits with any laws."
Michael Halkitis, minister of economic affairs, in wrapping up last week's mid-year Budget debate in the Senate, reassured that the Government's vacation rental registration drive was not designed to force those earning less than $100,000 per year to pay VAT or Business Licence fees because they fall below the threshold.
Instead, he explained that the move was intended to ensure that those offering vacation rental products met a standard that upheld The Bahamas' reputation as a quality tourism destination and experience. And it would also assist the Government in putting together an investment incentives package for the industry similar to that of the Hotels Encouragement Act.
However, Kwasi Thompson, the Opposition's finance spokesman, last night again challenged the Government's rationale for vacation rental regulation and registration. He argued that the VAT Act reforms passed by the former Minnis administration in June 2021, which required the likes of Airbnb to levy VAT on the rental rate paid by guests, as well as the listing fee/commission paid by owners, and remit these funds to the Treasury provided all the enforcement tools needed.
"Minister Halkitis has not explained what legal basis there is for the Department of Inland Revenue to require mandatory registration of all vacation home rental properties," Mr Thompson asserted. "In fact, he would find that [the VAT Act] states - as we informed the public at the time - that the Government would be able to obtain the taxes due from international aggregators like AirBnB and VRBO directly, with no mention or intention to require individual Bahamian hosts to register.
"The FNM administration did what we said and now VAT is collected from these websites. In addition, the minister has still to explain why the public notices of the Department of Inland Revenue are foreshadowing Business License and registration fees for Bahamian-owned vacation rental units beginning in 2024. Again, we demand that the government level with the Bahamian people.
"Any consideration for any mandatory registration should come to Parliament and be ventilated in the full view of the people's representatives. The Government must fully explain its policy with respect to registration and Business License, especially for those persons under the VAT threshold of $100,000," Mr Thompson continued
"The law as it stands today is sufficient to allow the Government to do what it needs to do with the international websites without any further burdensome regulatory requirements on the backs of entrepreneurial Bahamians trying to earn a living."