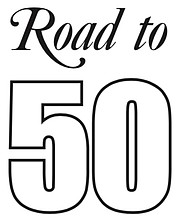 AS THE road to 50 years of independence continues, FAY SIMMONS discussed the future of Family Island small and medium sized businesses with their local Chamber of Commerce representatives.
Darin Bethel, president of the North Andros Chamber of Commerce, has noticed an increase in the number of SMEs since the pandemic, however he is worried about their future with the island's current revenue stream.
He said: "We have a lot of young entrepreneurs that have moved back to North Andros and opened small and medium businesses. I commend those individuals for taking the risk even though we have a very small economy. But I'm concerned about them, because it's just not enough revenue, the lake doesn't have enough fish for all the fishermen that we now have."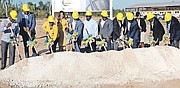 He added: "The primary thing that we need is more revenue, some type of investments. We need to talk to investors and hear what their concerns are, let them know what our concerns are and try to establish a working relationship that can keep them satisfied and investing."
James Carey, president of the Grand Bahama Chamber of Commerce, is hopeful that the new developments announced for Grand Bahama will entice Grand Bahamians that fled the island after Hurricane Dorian to return.
He said: "Grand Bahama needs its critical mass, it needs population, the chamber is very determined to encourage both the development of businesses and participate in some of the larger initiatives that are coming because we know people that are watching and we're hoping that it will entice them, those who left Grand Bahama because of the hurricane, etc, to come back home and those who are watching to make it Grand Bahama again."
He continued: "We're very bullish on the prospects for Grand Bahama and determined to participate with the developmental process. A number of initiatives have been announced, and we're truly hoping that they'll come to fruition. Some things don't happen, and Grand Bahama, unfortunately, has a history of things being announced and they're not ultimately coming to concrete in the ground, but we're very hopeful that these things will manifest and concrete on the ground and we see the type of development that this island so sorely needs."
Mr Bethel noted how small business grants helped to increase efficiency in local businesses and is hopeful that initiatives such as the recently announced Golden Yolk egg production programme will boost Andros' economy.
He said: "They did some small business grants and that helped a lot of the business. Efficient industry in North Andros is coming back. We have more individuals that are consistently efficient and that is helping with the economy, even though they send most of the products Nassau for sale."
He added: "I saw that the BAIC is doing an initiative with egg farming. It'll be good if they put at least four or five of those satellite egg farms in Andros, there's farmers that are ready and willing and able to do it and also help bring in some new revenue into the economy and provide some jobs and allow for the businesses to survive."
A number of projects including the airport reconstruction and the Six Senses resort are slated for Grand Bahama, and Mr Carey is hoping these developments will attract more SMEs.
He said: "Once the construction process starts and the businesses start to operate, there will be a natural flow of small businesses and medium-sized businesses to fill the void for the population. There are a number of businesses licences being approved for small businesses in Grand Bahama, and I see this as a very positive trend."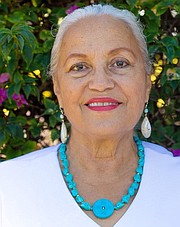 Daphne DeGregory- Maoulis, president of the Abaco Chamber of Commerce, would like to see an improvement in the maintenance of the airport and docking ports on Abaco.
She said: "The Marsh Harbour airport is the entrance to our city and should be properly maintained and landscaped, the parrot repaired and the general area kept beautiful. The ports both international and domestic should be rebuilt to provide safe, secure, and professional services that meet proper business standards."
Mr Bethel also asserts that North Andros needs an upgraded port to accommodate the growing yachting industry and bring revenue into the Androsian economy.
He said: "We also need means to upgrade our ports so that we could make docking more accessible for visitors. Most importantly, the sailors and yachters that will come through. That is an avenue to bring revenue inside the country. North Andros particularly does not have the means to facilitate sailors, we need some warrants for docking out in the Morgan bluff area that will allow those individuals to come into shore and spread some of the revenue."
Mrs Maoulis is optimistic that once Abaco has a united business community, investor confidence will increase and lead to an improved future.
She said: "We need more business, across-the-board, joining and taking part in shaping Abaco, to become a better place to live, and do business. We strive for a united, healthy business community because takes more than just a few to foster growth and confidence in investors for a better future."
Mr Carey and the Grand Bahama Chamber is focussing on helping businesses to operate effectively through sessions that teach accounting, marketing and technological techniques.
He said: "We've had some sessions, exposing businesses to accounting practices, technology and using social media promotion. So we're certainly going down that path to encourage businesses to operate effectively. And ultimately, we wish to see them sustained. And one of the ways in doing that is to make sure persons know if they are doing the right thing and that they're making money"
Mr Bethel cited a high member turnover as one of the chamber's biggest hurdles, however, he will continue to agitate members of the community to become more involved.
He said: "As far as the structure of the chamber and helping drive SMEs and being strong enough to help businesses in time of need, we have struggled. We've struggled with attracting the individuals that would take the time out to partake in the chamber.
"Unfortunately, a lot of our members have been the civil servants, you know, police officers or teachers, immigration officers, customs officers and eventually most of them end up leaving and so we are continually trying to find and retain members.
"I've been trying to agitate and continue to get businesses to to be involved but they normally only kneel in the chamber when they do find themselves in trouble or have challenges with something or they want to do an upgrade to their business and need funding."
Thomas Sands, president of the Eleuthera Chamber of Commerce, asserts that the chamber must assist the growth and evolution of commerce through providing constructive input, fostering corporate partnerships and adopting a non-political approach.
He said: "It is my belief that the chamber in each community where it exists must assist in leading commerce, its growth and evolution. This requires the continued gathering of facts, sharing those facts with the community and in turn providing constructive input. We must foster corporate partnerships which are thoughtfully executed for the short and long-term health of membership, our community and its quality of life. Given a continuously changing environment, innovation, consistency, credibility and a non political approach is essential."