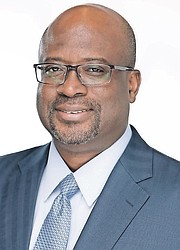 By NEIL HARTNELL
Tribune Business Editor
nhartnell@tribunemedia.net
Bahamas First's top executive yesterday that motor vehicle claims increased "by at least 10 percent" in 2022 due to a return to pre-COVID traffic volumes combined with increased vehicle repair costs.
Patrick Ward, the BISX-listed property and casualty underwriter's president and chief executive, told Tribune Business that besides traffic accidents returning to typical pre-pandemic frequency it also had to deal with the "impact of inflation" on auto repair costs.
This, he explained, impacted both the cost of spare parts and new and used vehicles if the damaged auto proved a write-off and had to be fully replaced. "The cost of repairs increased, the cost of supplies increased, and when you combine that with the frequency of accidents we expected to see an increase in the cost of claims simply because of those two factors," Mr Ward explained. "We probably saw at least about a 10 percent increase in the outlay.
"The supply shortages are starting to abate a little bit. We are seeing parts coming out and being more available than they were at the height of the pandemic, so we the impact of price increases and inflation to reduce. There are signs that it is starting to abate a little bit. It's still higher than we'd like to see, but it's starting to flat-line and reduce from the peak point which would be about a year ago."
Bahamas First, in recently unveiling its 2022 annual unaudited results, blamed the more than $3.5m or 11 percent year-over-year fall in underwriting income to to $29.404m, as opposed to $33.031m the prior year, on higher motor vehicle claims as well as issues with its Cayman-based health insurance portfolio.
"The motor portfolio in The Bahamas experienced a reduction in underwriting profitability due mainly to a return to more normal frequency and severity of damage claims, and prior year adverse loss development. Additionally, the Cayman health business continued to perform below our expectations," Mr Ward informed shareholders.
"The roll-out of new technology and connected systems, together with a change in key personnel within the health segment, has caused a number of operational challenges for our Cayman subsidiary, leading to negative market perceptions about the company's ability to fulfill its obligations to policyholders."
Mr Ward yesterday said Bahamas First was confident that its Cayman health insurance challenges will be resolved in 2023. "We're still at it," he told this newspaper. "We're making steady progress. A lot of the concerns related to the roll-out of new technology implemented in the Cayman operation, which had an impact on operations and the ability to process claims on a timely basis.
"We're making steady progress getting back to where we were prior to the pandemic. The pandemic created issues for us from an operational standpoint. We're well on our way to getting back to where we'd like to be, and hope in 2023 that we will achieve that objective."
Bahamas First's 2022 total comprehensive income rose by 39 percent year-over-year in 2022, hitting $6.6m compared to $4.8m in 2021, largely thanks to a $3.2m revaluation gain on its property assets. Mr Ward, while confirming there will be no such bounce in 2023 as the revaluation is performed once every three years, voiced optimism that Bahamas First will match or beat last year's results from an operational standpoint hurricanes permitting.
"The Bahamian economy continues to improve, and Cayman is doing well as well," he added. "Our expectation is that, barring any significant adverse claims activity, there is no reason why we cannot do just as well." And Bahamas First has not given up on further Caribbean expansion opportunities beyond this nation and the Cayman Islands, although Mr Ward identified no specific targets.
"We've still got ambitions to diversify our portfolio further in the region but nothing specific to report at this point," he said. The Bahamas First chief, though, warned businesses and homeowners not to expect any softening of property premium prices for up to two years due to the shortage of reinsurance capacity available to local underwriters. And any change in pricing, he added, will be up rather than down.
"I would say for, certainly the next 12 to 24 months, it's not likely the market conditions are going to change significantly," Mr Ward said. "The capacity scenario that currently exists in terms of shortage of capacity and hardening of pricing is something that will persist for the next 12-24 months. At best, there will be no change. In a worse case scenario there will be some level of increase."
He added, though, that all consumers seeking property and casualty coverage would be able to secure it. "Most people that need to have cover in place, most people should be able to find a carrier to accommodate them in one form or another," Mr Ward said.
He added that the company's online portal, where new and existing clients can either take out or renew coverage, and pay for it, had proven its worth with user figures increasing every month. "We've seen a steady growth in the use of the portal particularly because of the convenience of being able to pay and renew online," the Bahamas First chief said.
"We expect that growth to continue as more and more people migrate to that platform to take out and renew policies. As time goes by we expect it to be a more and more significant feature for us, and more people to use it. We didn't really set any firm expectations for it as it was a very new product on the insurance side in The Bahamas and from a regional sense. We didn't have any great data around what the expectations would be.
"We are starting to see it grow, which is the most important dynamic. It's definitely been worth the investment. We've seen it grow every quarter, having launched it just over one year ago."