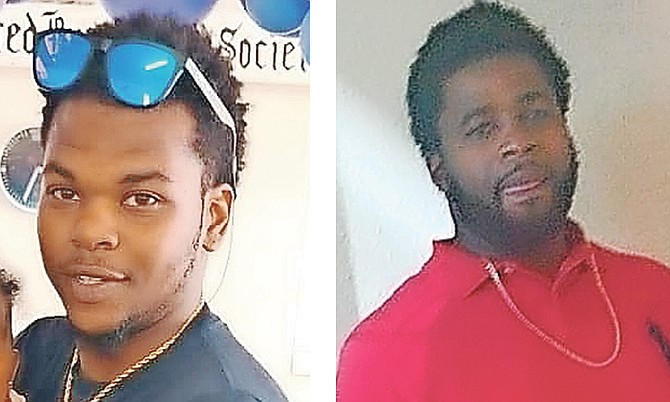 By LYNAIRE MUNNINGS
Tribune Staff Reporter
lmunnings@tribunemedia.net
SEARCH efforts for two Bimini men who went missing at sea last week have ended.
Bahamas Air Sea Rescue Association chairman Eddie Whan said yesterday that the search for James Toote, 31, and Naz'r Robins, 25, has been unsuccessful.
"Basically, we searched and searched and searched all week, last week with planes, boats and helicopters. Basically, the Royal Bahamas Defence Force was the lead in the case, and yesterday (Sunday) we searched again and that was our last day. We gave it all just about a full week, two planes, three planes in the air at all times," he said.
"We have done everything that we can possibly humanly do up until yesterday.
"We have had negative results in all of the searches."
Mr Whan denied social media rumours that the men were in the custody of US authorities, calling this "hogwash".
Renee Robins, the mother of Naz'r Robins, told The Tribune last week that she was hopeful her son would return home in good health.
"I am praying for the best," she had said. "I am praying for whatever and that God is in charge."