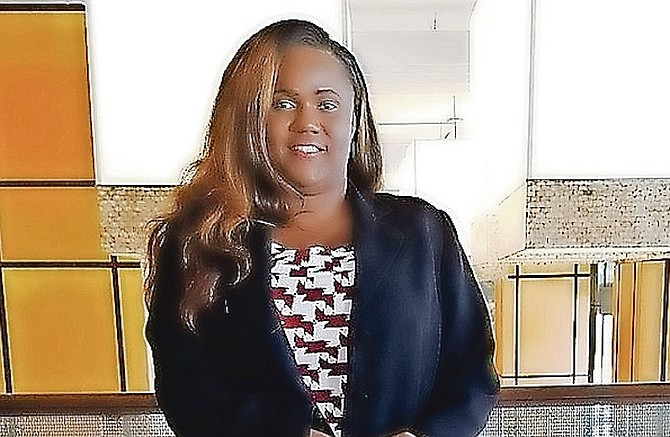 By JADE RUSSELL
Tribune Staff Reporter
jrussell@tribunemedia.net
A TRANSGENDER activist is defending Bahamas Union of Teachers President Belinda Wilson for saying schools should educate students about transgenderism.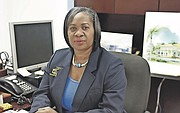 Mrs Wilson made the comment at a Rotary Club of West Nassau meeting last Thursday.
Her comments aired on an Our News broadcast, sparking debate on social media.
"I think that it would be wise for a component of transgender, various different family compositions (to be included in schools)," she said. "It needs to be addressed. Not addressed that you would be pushing an agenda or you would be taking a side or position, but students need to be aware of what is happening in that vein because remember, we are preparing them for the world."
Alexus D'Marco, founder of the Bahamas Organisation of LGBTI Affairs, condemned negative reactions to Mrs Wilson's message in a statement yesterday.
"I condemn all attempts at creating division and confusion to distort President Belinda Wilson Bahamas Union of Teachers (sic) opinion and comments on the conversation of transgender education," she said.
"There has been an increase of spreading fear, hate, and misinformation about trans citizens."
She later told The Tribune: "I agree that we must have age-appropriate conversations on diversity; you must have age-appropriate conversations on human beings. We're not talking about the sexual experiences of people; we're talking about human beings."
"Students have to be aware of these things that happen to these individuals living within our society. So it's bringing awareness and information, but again, we need to start to educate the public." 
Transgender issues have received increasing attention in the United States recently, with critics highlighting moves from conservative state governments to restrict the rights of transgender people.
Ms D'Marco said there are transgender students in Bahamian schools. She said some students leave school early because of bullying while others leave public schools to find a more inclusive and friendly environment in private schools.
"Most of them (trans-students) experience a lot of trauma from home," she said. "Then, coming into a class system, they're bullied out of the school system. But those that stay in the school system don't stay in the public school system."  
Ms D'Marco said her organisation has intervened in situations where Lesbian, Gay, Bisexual, Transgender & Intersex (LGBTI) students face discrimination.
"We're able to talk to guidance counsellors and teachers as it relates to how do we navigate them in schools," she said. "So, the message of advocacy is this: every child has a right to education, regardless of their perceived sexual orientation or their perceived gender identity."