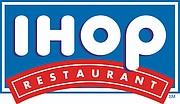 THE IHOP franchise is getting ready to open the doors at its Mall at Marathon location – with the opening day set for Tuesday next week.

The pancake restaurant food chain is ready to bring the international brand to The Bahamas, employing hundreds of Bahamians.

IHOP Bahamas president Burton Rogers has previously noted that more locations may be added in future, with the goal of branches being open 24-hours-a-day in time.

April 4 was set as the opening date for the first branch at Marathon, at the former Outback location.