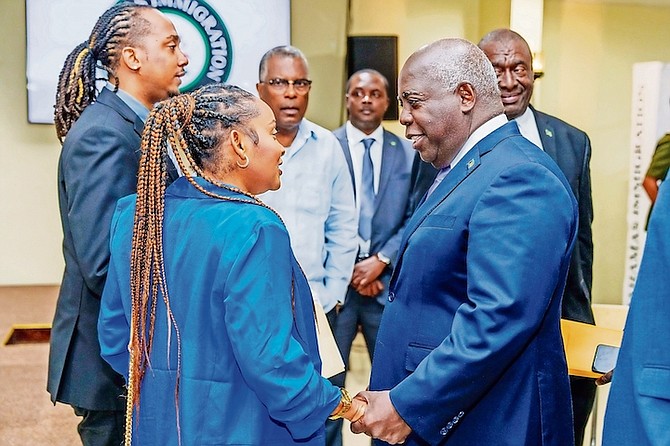 By EARYEL BOWLEG
Tribune Staff Reporter
ebowleg@tribunemedia.net
HAITIAN pastors asked Prime Minister Philip "Brave" Davis on Tuesday night to delay shanty town demolition plans and show compassion for the people in those communities.
Haitian Charge d'Affaires Louis Harold Joseph told The Tribune he helped organise the closed-door meeting at the National Training Agency on Gladstone Road to discuss issues ranging from shanty town action to the instability in Haiti.
The meeting, featuring more than 30 Haitian pastors, came amid signs the government is moving to disrupt shanty town communities.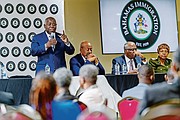 Last week, Defence Force officers served residents in unregulated communities in SC Bottle Highway, Abaco, with notices of an upcoming Supreme Court hearing connected to the government's plans to demolish shanty town structures.
According to a summons the Office of the Attorney General filed last month, the government is seeking to demolish 555 shanty town structures in New Providence and Abaco that were allegedly built in defiance of a previous Supreme Court order by Justice Cheryl Grant-Thompson.
 Bishop Celine St Louis, the pastor of Gospel Assembly, said Haitian pastors told Mr Davis they want the government to slow down so people can find regulated places to live.
 "Haiti is not settled, Haiti has so much problems," he said in an interview. "For the shanty town, I know since 1948 when Haitians came to Nassau, we always lived on shanty towns.
 "You can't find no house to rent. We can't even find house to live. We get a work permit. We get a permanent residence. We get a Bahamian passport. We cannot find a place to live. But I don't think it makes sense for the government to not build nothing, but to destroy shanty towns."
 He added: "Last night, we asked them for forgiveness, for compassion. Compassion mean, when you can do something Monday, we give you more time to set up myself before you do what you seek out to do. Compassion for shanty town for right now is very hard, that's what I tell them last night. (It's) very hard right now, (but) we don't have no place to live."
 "If you have 200 Haitians living in one shanty town, if you break that, where these people could go?"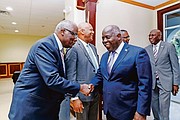 Asked how long Haitian leaders want the government to suspend its plans to demolish shanty towns, Pastor St Louis could not say.
 He said leaders are encouraging people here illegally to "buy their ticket and go back home" to take the pressure off struggling legal residents. 
 "That's the only thing we could really do," he said. 
 As for legal residents in shanty town communities, he said: "So many people looking for house to rent, but can't find any."
 In an interview with Eyewitness News on Tuesday night, Mr Davis said he told pastors the government would not "deal with one problem" by creating another one.
 "I think all their concerns about this is that due process and (a) humane approach is taken," he said.