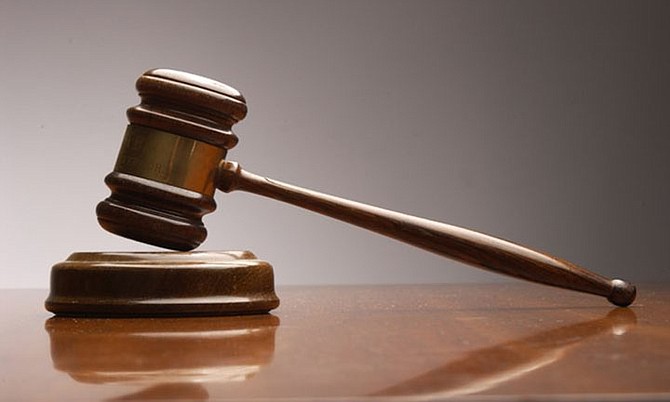 THREE men were remanded to prison  yesterday in connection with a botched murder attempt last week when several guns were recovered in the getaway car.
Cordero McDonald, 30, and Charles Butler, 24, faced Assistant Chief Magistrate Subusola Swain on a charge of attempted murder. The pair also stood for three counts of possession of an unlicensed firearm and two counts of possession of ammunition.
Another man, Antonio Thompson, 23, was charged solely with abetment to attempted murder.
It is alleged that around 10pm on March 24 near a business on Hospital Lane, Theo Williams was approached by the defendants in a black Nissan Note. It is said the defendants opened fire on the 29-year-old before fleeing the scene. Williams was taken to hospital. The suspects reportedly abandoned the vehicle on Hay Street.
When authorities recovered the vehicle, they found three firearms as well as ammunition. These included a black and silver coloured 9mm Ruger pistol, as well as a black and silver .40 Smith & Wesson and a black .45 Austria Glock pistol, both with the serial numbers erased. Police also found ten live rounds of 9mm ammunition and 15 live rounds of .45 ammunition.
Due to the nature of the offence, none of the defendants was required to enter a plea and their matter was  transferred to the Supreme Court by way of Voluntary Bill of Indictment (VBI). The magistrate ca jurisdiction to grant bail but the defendants can apply at the higher court. Service of the VBIs are set for May 31.