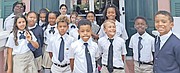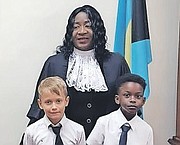 Primary school students at the Tambearly International School took a field trip to the Parliament of The Bahamas last week.
Students toured both the Senate and House of Assembly and learned about legislative structures, functions and procedures of each chamber of parliament.

The students also toured the Supreme Court and had a question and answer segment with one of the judges.

The experience allowed the students to make relative connections to the content studied in their social studies classes.