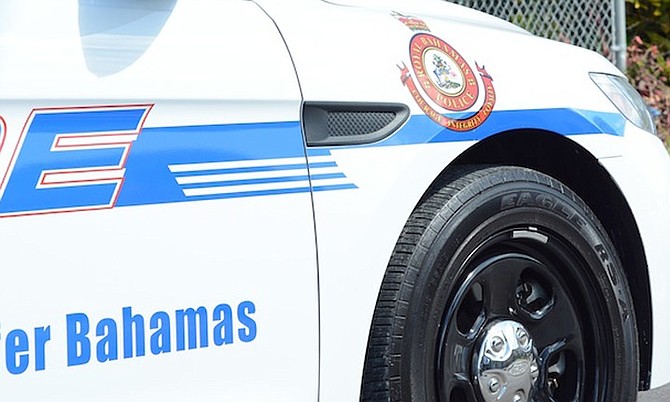 By LEANDRA ROLLE
Tribune Staff Reporter
lrolle@tribunemedia.net
A SPIKE in reported sexual assaults, including two women being sexually assaulted in their own home yesterday, drew a warning from police: be vigilant, especially in southwestern New Providence around the Bacardi Road area.
Police advised residents in southwestern New Providence not to walk or jog alone or accept deliveries from Uber or taxi cab drivers in isolation.
Additionally, homeowners living alone are also encouraged to ensure their homes are properly secured.
This latest warning comes hours after police reported that two women, ages 35 and 37, were sexually assaulted and robbed in the Chippingham area early Monday morning.
Police say the women were at their apartment sleeping when two men entered through the window of their building.
One of the men was armed and robbed the women of an undisclosed amount of cash.
After this, police said: "Both suspects sexually assaulted the victims before leaving the apartment in one of the victim's red Nissan Note L/P #AV3189."
The incident follows an alleged sexual assault of a 38-year-old woman over the weekend.
Police say the woman was walking in the area of Bacardi Road when a man allegedly approached her, forced her into his vehicle and robbed her of her cash.
After driving her to nearby bushes, he allegedly sexually assaulted her before fleeing.
Yesterday, National Security Minister Wayne Munroe called the increase in reported sexual assaults "troubling."
"It's disturbing when you look at the nature of the offending," he said. "To be clear, do you see the reports? There's no reason with a man to have sex with women against her will in the context of The Bahamas where you have a lot of willing partners out there."
"Rape is an offence of violence. It has nothing to do with sex. It has to do with violence and so, yes, it's troubling to see the amount. The only thing that may give some comfort is if the increase is driven by the fact that we're able to get more people to report because if you can't report it, then people can't be held accountable and then they will still be out there doing what they're doing to maybe young children and other people."
Last year, The Bahamas recorded 55 rape cases, a 15 per cent increase over 2021.
Police said yesterday they have increased saturation patrols and intelligence gathering to identify suspects to reduce incidents of sexual assault.